Athens Drive High School becomes a magnet school and introduces a new theme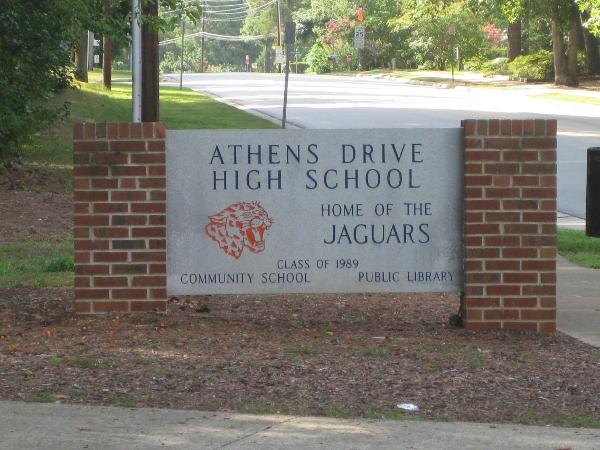 The Wake County School Board announced September 15, 2015, that they will be converting Athens Drive High School and Reedy Creek Middle School into magnet schools.
"Most people are happy we gained magnet status.  Next year we will be in year one, and we will gain growing pains.  However, in the next two to three years our mission will be clear," said James Hedrick, principal.  
Currently Wake County has 42 magnet schools in session.  Many magnet schools have successfully encouraged families to enroll their children in school zones outside of where they live, thereby helping desegregate public education.  According to U.S. News, the total minority enrollment is 48% at Athens Drive.  By establishing Athens Drive as a magnet school, the school board hopes to make the school more diverse.  
"I think making Athens Drive a magnet high school will bring more students from different districts into this area," said Christian Judkins, junior.  
Athens Drive will receive money from the school board once they become a magnet school.  Increased funding will help fund arts programs and extracurriculars in addition to boosting achievement. Moreover, Athens Drive could see an improvement in standardized testing.  A string of studies found that family income and the education level of parents are the best predictors of standardized testing in schools.  Schools with students who come from mostly high-poverty areas are less likely to have good scores, and as a result, are labeled as "failing."  
"My goal has always been for Athens to be the best school, [for students] to graduate on time and create relationships with other schools," Hedrick said..  
By making Athens a magnet school, the administration will be able to offer more programs that enhance skills and possibly increase test scores.  
"I think making Athens a magnet school will give students more opportunities to be a part of different programs of their choice," said Jada Kelley, junior.
U.S. News reported that the majority of  schools with the highest test scores have low poverty numbers, while those with the lowest scores are high-poverty schools.  They also reported that college index readiness, based off of values based on student performance on state exit exams and internationally available exams on college-level course work, is a 40. 3.
Wake's magnet program has earned national recognition for helping to integrate schools.  The school board has reviewed the themes and wants Athens Drive to be based around medical science and international health.  
"The theme, medical science and international health, has been approved by the school board. This will bring more technology to Athens, and my vision is that this will blend with our stem program," Hedrick said..