Garrett Hess, Assistant Business Manager
October 15, 2018 • No Comments
According to the Weather Channel, Hurricane Florence remained a category five hurricane with high winds and was barreling towards the Carolinas at an alarming rate. South...
Hunter Gill, Editor-in-Chief
October 9, 2018 • No Comments
We need move past the idea that racism and discrimination are not commonplace in our country and instead applaud those who use their platform to promote positive change in...

Loading ...
Staff Profile
Adam Shefet
Online Editor
Vanessa Martin, Editor-in-chief
October 9, 2018 • No Comments
Athens Drive is experiencing a schedule change for the 2018-2019 school year. New items have been added to this year's schedule, such as split lunches and a new tutorial...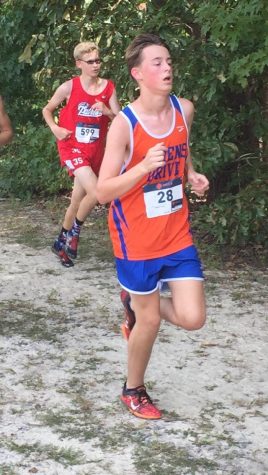 Jaden Tremelling, Housekeeper
October 15, 2018 • No Comments
Cross country is a sport where individuals or teams race on open terrain, such as grass or dirt, over long distances. Athletes run in all types of weather, ranging from heat...