Abby Pikett, Staff Writer
February 14, 2019 • No Comments
The United States federal government temporarily shut down for over a month, and hundreds of thousands of government employees were not paid. The shutdown occurred Dec. 22...
Hunter Gill, Editor in Cheif
December 17, 2018 • No Comments
I am a Republican. But I, along with the vast majority of Republicans, do not support sending bombs to opposing politicians. Or shooting 11 people in a synagogue. Or the preaching...
February 3, 2019 • No Comments
The Origin of Stress Stress is a prevalent issue among America's youth, but what happens when an unhealthy amount of stress starts depressing the next generation? Multiple...

Loading ...
Lillian Lewis, Current Events Reporter
January 4, 2019 • No Comments
On Saturday, November 17th, Athens Drive Marching Band took to the streets and marched in the Raleigh Christmas Parade. Students in the Athens Drive Marching Band were prepared...
Fiona Wright, News copy editor
December 17, 2018 • No Comments
Athens Drive High School varsity basketball team ranked number 77 in the state of North Carolina and had an record of 18-9 in the 2017-18 season. This season they hope to...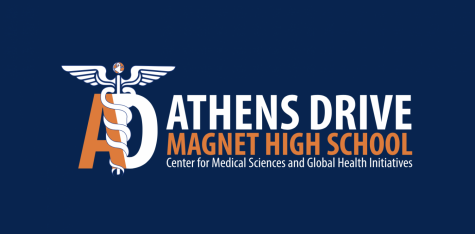 Recent Sports Scores
Wednesday, January 23

Basketball

Athens Drive High School 50 - Northern Nash 31

Friday, December 28

Basketball

Athens Drive High School 56 - Panther Creek 63

Thursday, December 27

Basketball

Athens Drive High School 77 - Trinity Academy 68

Wednesday, December 26

Basketball

Athens Drive High School 52 - South Central 65

Tuesday, December 18

Basketball

Athens Drive High School 65 - Broughton 52

Tuesday, December 18

Basketball

Athens Drive High School 67 - Broughton 56

Monday, December 17

Basketball

Athens Drive High School 30 - Broughton 44

Friday, December 14

Basketball

Athens Drive High School 61 - Millbrook 44

Friday, December 14

Basketball

Athens Drive High School 59 - Millbrook 79

Wednesday, December 12

Basketball

Athens Drive High School 51 - Knightdale 54