Hunter Gill, Editor-in-Chief
December 17, 2018 • No Comments
The balance of power in Washington drastically shifted as a result of the 2018 midterm elections. In addition, a record number of diverse candidates were elected to Congress....
Hunter Gill, Editor in Cheif
December 17, 2018 • No Comments
I am a Republican. But I, along with the vast majority of Republicans, do not support sending bombs to opposing politicians. Or shooting 11 people in a synagogue. Or the preaching...
Matthew Roehm, Layout/Cartoonist
December 18, 2018 • No Comments
Juuling and vaping in school is a big issue. It's addictive and a nuisance for everyone around. No one wants to smell cotton candy or sour patch kids in class; it's disgusting...

Loading ...
Lillian Lewis, Current Events Reporter
January 4, 2019 • No Comments
On Saturday, November 17th, Athens Drive Marching Band took to the streets and marched in the Raleigh Christmas Parade. Students in the Athens Drive Marching Band were prepared...
Fiona Wright, News copy editor
December 17, 2018 • No Comments
Athens Drive High School varsity basketball team ranked number 77 in the state of North Carolina and had an record of 18-9 in the 2017-18 season. This season they hope to...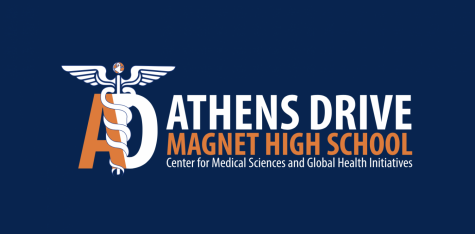 Recent Sports Scores
Friday, December 28

Basketball

Athens Drive High School 56 - Panther Creek 63

Thursday, December 27

Basketball

Athens Drive High School 77 - Trinity Academy 68

Wednesday, December 26

Basketball

Athens Drive High School 52 - South Central 65

Tuesday, December 18

Basketball

Athens Drive High School 65 - Broughton 52

Tuesday, December 18

Basketball

Athens Drive High School 67 - Broughton 56

Monday, December 17

Basketball

Athens Drive High School 30 - Broughton 44

Friday, December 14

Basketball

Athens Drive High School 61 - Millbrook 44

Friday, December 14

Basketball

Athens Drive High School 59 - Millbrook 79

Wednesday, December 12

Basketball

Athens Drive High School 51 - Knightdale 54

Wednesday, December 12

Basketball

Athens Drive High School 66 - Knightdale 55