Hatmaker goes international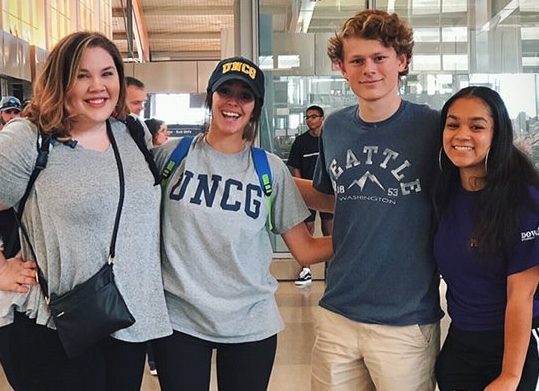 From walking the Great Wall of China to visiting the Panda Conservatory in Chengdu, students have had many opportunities to travel internationally. These opportunities are present due to  the efforts of Alicia Hatmaker, social studies teacher at Athens Drive who plans them thoroughly so that students have a chance to visit new places.
"I plan the trips with an accredited educational tour company – they handle most of the logistics and planning. It frees me up to be able to focus on my job, while also giving us access to a lot of cool resources that help ensure the trips are awesome! It also allows us to offer college credit for student travelers. My role is to serve as the trip leader, so I help with registration, fundraising, and offer advice to students who might not have ever travelled before, while also being the point of contact for families, so they can trust that their student is in good hands," said Hatmaker.
"
I planned these trips for a couple of reasons, but mostly because I think traveling and experiencing the world for yourself is so important! It is a gamechanger to be in a place, meeting people, hearing a language, trying the food, experiencing the lifestyle, as opposed to simply reading about it or hearing someone else talk about it. "
— Alicia Hatmaker
Both current and former Athens Drive students are allowed to travel on any of these trips. Students, alongside Hatmaker, have visited palaces including South Africa, China, Poland, Czechia and Germany.
"My favorite memory was from a day we spent in Prague, Czechia. I had cleared out about 4 hours in the schedule for us to go and explore the city without a tour leader. We were able to navigate and ride the metro, eat street cart snacks, explore some of the smaller shoppes, and take lots of pictures. It was nice to have the opportunity to follow our interests without rushing and experience the country like anyone else would. We even found a cool underground arcade with tons of vintage games!" said Hatmaker. 
Each trip takes time to be planned out and are often ready for students to be able to go during the summer. The span of each trip varies depending on the location of the destination. International trips are usually 10-11 while non-international trips are four days. Since Covid hit, the decision to keep students and locals safe meant that trips were going to be halted for the time being. But, with high-hopes, international trips will start up again in 2023. Students still have time to register for the summer 2023 Culinary Europe tour or Cultural Japan tour.
"Student travel trips usually take at least a year to plan, advertise, and coordinate, and COVID made that more difficult than ever. So, this school year, I'm only leading a domestic trip during Spring Break for students to spend 4 days learning about the American Civil Rights movement in Georgia and Alabama," said Hatmaker.
Students on these trips get first hand experiences of the different languages, foods, and many different things that these students may not be used to. Back in 2019 there was an Eastern Europe trip where the group had a tour about WWII and the Holocaust. They were able to do a walking tour of Berlin and visit the Auschwitz-Birkenau concentration camp and spend time learning about the Jewish ghettos in Poland. They were able to balance out the heavy topics with being able to explore the city plaza, shop at markets, and go to local restaurants.
The trips allow students to learn more of what they have already learned in school.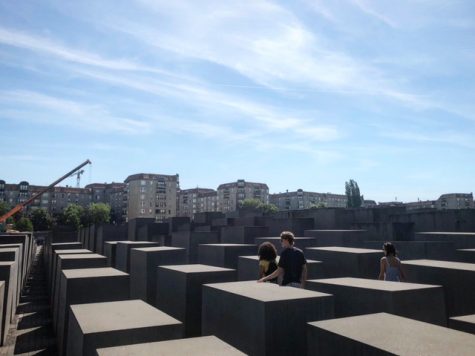 "Having the opportunity to travel to Europe was EVERYTHING! We learned so much about history, way beyond what we learned in our normal classes. It was more meaningful to see it for myself. I think students having the chance to travel allows them to learn about other cultures and gain a deeper understanding of the world and the people around them. My favorite moment was visiting the East Side Gallery in Berlin, Germany where artists have painted huge murals over portions of the original Berlin Wall. They've managed to take something that was meant to divide and isolate people from each other and transform it into a place where they can freely express themselves, which is beautiful," said Adrianna Rodriguez, ADMHS c/o 2019.