2020 Presidential election overview: What to expect during this year's historic election
The 2020 Presidential Election is set to take place Tuesday, Nov. 3, and multiple events leading up to it may make this election historically significant for years to come. The Democratic candidate, former Vice President Joe Biden, is running against the current Republican President, Donald Trump, to take over as President of the United States for the next four years. The Vice Presidential candidates are Kamala Harris (D) and Mike Pence (R).
Historic events throughout 2020 have been leading up to make this election more important than previous elections for millions of voters nationwide as well as creating issues discussed by the candidates. Issues such as the coronavirus pandemic, the Black Lives Matter movement, the California wildfires, as well as issues from the 2016 election like women's abortion rights, healthcare reform, climate action and gun violence have been topics of discussion for both parties and likely voters. Additionally, this election could make history if Biden wins because it would put the first woman in the vice presidential seat, and no matter who wins, this election will result in the oldest person to hold office as president. 
"The one plank that seems to be coming up again and again is the repeal of Obamacare and the coverage of preexisting conditions. What's interesting is that one of Trump's planks is that he is going to protect you from having your insurance limited due to preexisting conditions and that Obamacare didn't do that," said Trena Kirby, AP Government and Politics teacher at Athens Drive.
Before the election takes place, both presidential candidates participated in a presidential debate and their vice presidential counterparts participated in the vice presidential debate. These debates consist of various segments of topics that each candidate will discuss and debate. The purpose of these events is to inform the public on the policies of each candidate and what they plan to do for the country if elected. The topics that can be discussed include the Trump and Biden records, COVID-19, the Supreme Court, the economy, race and violence in American cities and the integrity of the 2020 election. 
The first presidential debate was held Sept. 29 in Cleveland, Ohio, co-hosted by Case Western Reserve University and Cleveland Clinic. President Trump and Biden debated numerous topics related to this year's election. Fox News' Chris Wallace moderated the debate. 
"I'm not watching [the presidential debates], and I'm recommending my students not watch them because what doesn't happen during a debate is real life fact checking, and so if you can go back and read the debates and read the fact checks for what both candidates said, then you're less susceptible to the persona of each candidate," said Kirby.
The second presidential debate will take place Oct. 15 in Miami, Florida and C-SPAN's Steve Scully will moderate the event, which will use a "town hall format," according to BallotPedia.org. This debate would allow questions posed from the audience
to be answered by the candidates. Since President Trump contracted COVID-19, this debate was set to take place online. According to CNN, the Commission on Presidential Debates canceled the second debate after the President declined to do a virtual debate even though there were concerns over his COVID-19 diagnosis.
The last presidential debate is set to occur in Nashville, Tennessee Oct. 22 and NBC News' Kristen Welker will be the moderator, but it may or may not occur depending on the severity of the President's condition when the time comes.
So far, Covid-19 has drastically changed the way elections are handled. Conventions have been canceled, fundraising and campaigning have been moved to primarily online, and the way people send in their ballots has changed. Many people's influence for voting is determined by who they think will be able to end the pandemic and deal with its aftermath. Some candidates are still holding in-person events through the pandemic, but have received backlash from the Virginia state Democratic Party. Many state Democratic parties have chosen to hold all of their events online.
As of Oct. 11, candidate Biden appeared to be holding an 11 percent lead over Trump in the polls for the national average of registered likely voters. This election is a tight race for presidency, but recently President Trump has expressed opinions of concern related to this year's voting methods, which may lead to an unpeaceful turnover of power.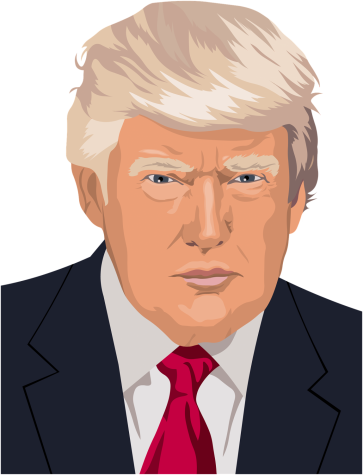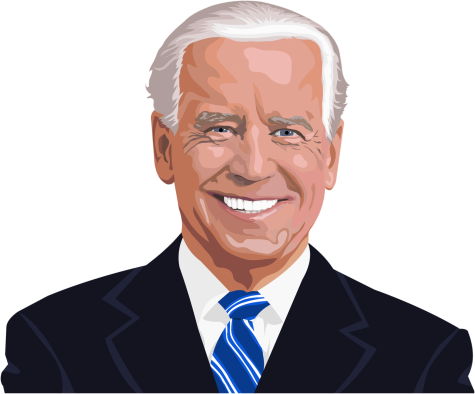 "I think [the election] will be disrupted by the President's insistence that it's rigged, and I think that's going to create a lot of upheaval among a lot of groups. I'm not saying whether it's rigged or not rigged, I'm not judging the statement. I'm just saying he's put the doubt out there and I think that's going to create a big problem," said Kirby.
There are various new rules that will be put into place during the election. According to the North Carolina State Board Elections (NCSBE), voters will have the option to either vote through absentee by-mail, in-person early voting, or Election Day voting. Additionally, people are now allowed to register to vote or update their registration online. If people want to go in person, there will be many safety guidelines, such as social distancing, sanitization of equipment and single-use pens. 
"Seeing as people are trying to stay home as much as possible due to [the coronavirus] it's a little scary doing absentee voting because there has been voter fraud in the past. As well as the fear of whether or not your vote will actually count. Someone asked me 'would you be comfortable mailing $400 in the mail to yourself' and I don't think I would be. There is every chance it could get lost," said Cara Morrell, senior.