Athens' marching band "Grand Champion" win symbolizes much more
Athens Drive's marching band won the title of "Grand Champion" at two consecutive competitions facing bands across the state. They placed first out of 16 bands competing at the Western Alamance competition on October 15th and 1st out of 19 bands at the Green Central competition on October 22nd.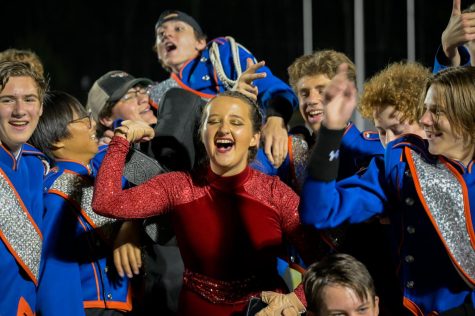 "For competitions, bands are sorted into "classes" based on size with Athens' band, composed of 88 members, typically being in the larger class. Not only do you have to win in your class, but you have to be the best overall in all the classes to win Grand Champion," said Band Director Dr. Jerome Markoch, affectionately known as "Doc" to his students. 
The band's show, titled "Hooked on Classics," is best described as an eclectic salute to the most iconic pieces in the orchestral repertoire, spanning from 300 to 100 years ago. Audiences were sure to recognize the opening single-voice flourish of Bach's "Toccata and Fugue in D minor" and the familiar bass theme of Grieg's "In the Hall of the Mountain King."
"The show worked really well by attracting audiences with recognizable music. Once you do that, it's familiar; they become attached to the performance," said Markoch.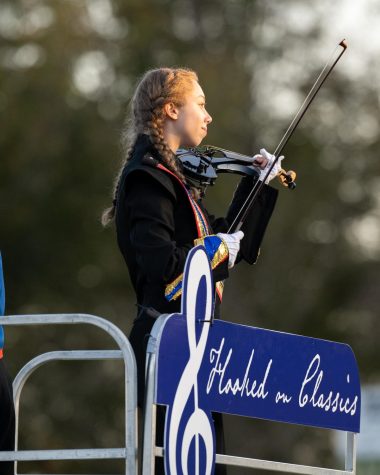 Athens' marching band is no stranger to these award-winning showcases, winning first place in their "class" every year since 1997 and the title of Grand Champion nearly every year since 2000, an honor Markoch estimates only ten bands state-wide have received. However, while he looks back fondly on competing, he feels the band's victories go beyond a trophy.
"The reason for marching band has never been competition. More than that, we are ambassadors for the school, build character, and become great artists," said Markoch. 
This time around, a large portion of their growth in artistry specifically is thanks to what Markoch asserts is a group of the "strongest, most dedicated student teachers in the band thus far."
"For many of our underclassmen who had never played an instrument before, these victories represented the blood, sweat, tears and mosquito bites being worth it," said Claire Siegel, senior and student section leader. "More than the wins, the gratifying nature of our hard work is inspiring and pushes us to grow."
However, beyond student leadership spearheading triweekly rehearsals and lunch periods spent practicing (while maintaining a full concert schedule), the Athens band stands out for two key reasons: passion and commitment. 
"This band is the definition of synergy: individually, we're OK, but together, we're incredible," said Markoch. "These students have more passion for music and drive than any other band I know."
"
This band is the definition of synergy: individually, we're OK, but together, we're incredible.
— Jerome Markoch
Bonded through chaotic bus rides and summer sleepaway camp, this season's band class, described as an amalgamation of artists from the band, chorus, theater and dance, developed a shared identity through their undying love of music, fostered through hosting guest speakers, performing community outreach, and even analyzing classical repertoire during the switch to virtual education.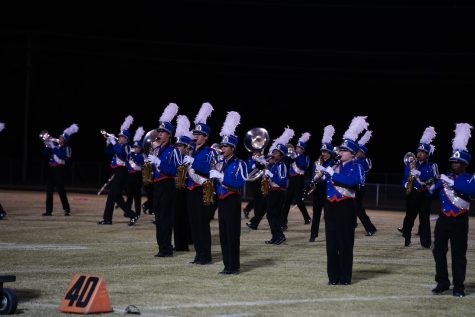 "Through that shared camaraderie and inspiration in the form of Doc and other band staff, we've not only developed our musical ability, but created an experience that's really worthwhile," said Siegel. "By the end of the season, this translates to us feeling like family."
The culmination of all this? Two visceral performances showcasing not only the "peak mountain top of all their combined artistry," but an overwhelming display of pure passion and willingness to grow.
"When I found out that we made it and won, I almost had tears in my eyes. Because more than the actual win itself, I knew how hard they worked and how much they believed," said Markoch. "And wow, did they believe."
"
More than the actual win itself, I knew how hard they worked and how much they believed. And wow, did they believe.
— Jerome Markoch