Wake County schools struggle to find the prevention to teen suicide
Are any of our efforts truly working?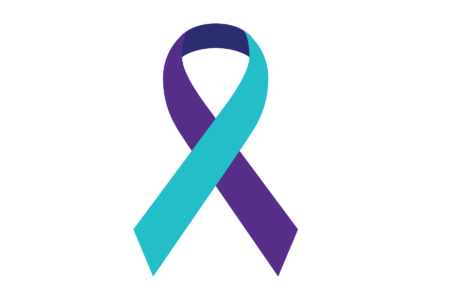 As September rolls around, those pretty, pastel-colored, dream-like, National Suicide Prevention Month social media posts fall from the sky like leaves off of trees. As well-meaning and aesthetically pleasing as they are, suicide is no pretty, pastel-colored, dream-like occurrence. It is dark, lonely, and a reality for too many people– far too many teenagers.
Walking down the halls of Athens Drive, you see posters with the same romanticized messages.
"You are loved."
"Depression is not a sign of weakness."
"It's okay to not be okay."
Pretty. Pastel-colored. Well-meaning. Aesthetically pleasing. But, not helpful.
There may not be a place more in need of mental health support than a high school in the 2020's: a place like Athens Drive. Seven out of ten teenagers in the U.S., ages 13 to 17, reported depression and anxiety as a major problem within their own lives and that of their peers. At Athens, where classes hold an average of 30 students, sometimes pushing 40, you can only imagine how many students are in need of support; you can only imagine what happens when those needs go unattended to. 
These days, depression and anxiety disorders are publicly acknowledged. It is no longer a stigma to be mentally unwell. It is now okay to not be okay. It is now okay to ask for help. This sentiment has cleared the air of so many societal issues; it has saved so many lives. Yet, at the same time, it has almost blinded society from seeing that a public mindset change does not solve the problem. There is still the chance that things end badly and, as rising rates have shown, that chance is quite high.
As painted out in recent events, the tragedy of teen suicide is hitting closer and closer to home. When depression and anxiety go untreated and teenagers begin to feel invisible, some think the unthinkable; some do the unthinkable. Suicide has replaced homicide for the second leading cause of teen deaths. These increasing rates raise the question of whether or not schools are actually equipped to lend a hand to prevention.
It does not need to be explicitly said that it is the job of school administrators to provide for the student body's wellbeing. However, schools, admittedly, do not have the resources to extend support to students struggling mentally.
It is not that this crisis goes unnoticed, nor neglected by school administration. The Wake County Public School System continues to address the recent mental health pandemic. Speeches have been made, efforts have been put forth, but it seems that we are going about this in the wrong way. 
To combat neglect and provide for students' needs, school administrations turn to counselors. They hire a number of counselors to fulfill office jobs and hope that students will turn to them in times of need. Counselors are given so many duties to attend to, but none of those duties really help students mentally. Their priorities lie with students' academic needs, which leaves their personal needs personal. 
It is scheduling, referencing, grade recovery, getting to the next task as quickly as possible.
It is not one-on-one time, not asking the right questions, not seeing the signs, not the solution.
We need more people whose jobs are just to listen, to see, to help. This may help close the gap between students and administration– help students take those steps in light of being heard, being seen. This may be the solution.
But, whatever the solution is, we have yet to use it. Counselors can't be the only solution. Pretty,  pastel-colored, dream-like posts and posters can't be the only solution. And there is no time more in need of a solution than this very moment. 
Something more has to be done.
View Comments (1)