Six months ago, North Carolina drew up one of their first anti-trans bills. Now, they have rapidly expanded to 11 bills and counting. As for the U.S.? The country is up to a whopping 496 of these bills. Although they vary in coverage, they are all equally as scary for anyone in the LGBTQ+ community.  The American Civil Liberties Union (ACLU) has been tracking all of the bills across the nation for almost two years now. 
Currently, North Carolina has passed two such bills: Parent's Bill of Rights (Senate Bill 49) and Act or Prohibit Gender Transition Procedures for Minors (Senate Bill 808). Both bills were vetoed by Governor Cooper, but ultimately passed Aug 16, 2023.  While the bills differ in the way they affect the world, they both attack trans minors. 
Senate Bill 49 (SB49) regards what information parents have a right to know in regard to their children at school. It is largely about regulations for allowing parents to know the curriculum their students will be learning that year and what standards they have to meet. On page 7 of the bill, amendment 115C-76.45 part five stands out with details such as, "The governing body of a public school unit shall adopt procedures to notify a parent… [p]rior to any changes in the name or pronoun used for a student in school records or by school personnel, notice to the parent of the change." 
This is extremely dangerous to many students. If a student does not come out to their parents, or if they come out at school before they do at home, they will have a good reason to do so. Often, a child will experiment with a new name or pronouns at school or around friends before telling their parents and giving them a definite answer. Besides being downright invasive and disrespectful, forcing a child out can be harmful if they are in an unaccepting household. According to an NIH study, inacceptence as a child can cause instability in family dynamics, leading to resentment and trauma from familial connections. If they hide that identity from their parents, that is their decision to keep them safe. No one should step into that situation and forcefully out a student. 
Something else the bill prohibits is the teaching of LGBTQ topics and Sex Ed in elementary schools. Censoring LGBTQ topics will prevent students with parents who are not cisgender or heterosexual from seeing books in a classroom that represent their families. Preventing Sex Ed in elementary schools means that the girls getting periods, now as young as age 8, will be left in the dark. It is incredibly dangerous to let students be uninformed about what's going on in their own bodies, especially for an alarmed third grader shocked when she not-so-suddenly starts bleeding in places she'd never thought about before. 
The second bill that was passed on August 16 was House Bill 808. Unlike Senate Bill 49, which creates rules for what's allowed in schools, this one targets doctor's offices. In House Bill 808, the legislature directs its attack toward trans healthcare, specifically providing gender-affirming healthcare to minors. These attacks include things such as hormone replacement therapy (HRT), which would include a puberty blocker to slow the progression of their natural puberty, as well as allow for the transformations of a teen's preferred gender to happen instead. Often, these kinds of drugs are only administered after years of doctor appointments and gender therapy, to make sure the decision is right for a person. To begin with, It is not an easy thing to acquire. Luckily, anyone already on these kinds of hormones will be able to continue.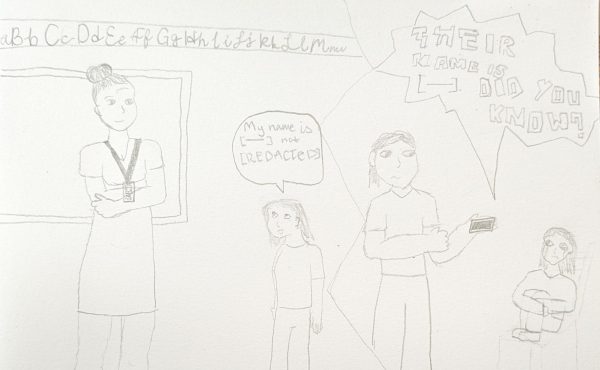 The bill also blocks gender-affirming surgery, such as a mammectomy (commonly called top surgery), or a phalloplasty. Realistically, no one would be giving these kinds of surgeries to minors. Their bodies have yet to fully develop. At the very least, giving such surgeries to minors would be inconsequential. Other gender-affirming surgeries can only take place after years of HRT, which would take someone a time period of years after you start HRT before you even approach the idea of these surgeries. They're simply not reasonable expectations for what minors will be doing, gender transition-wise. However, just because it's not something you expect a minor to pursue, it is unethical at best to allow legislators to regulate what doctors are allowed to do. If a procedure is damaging to someone, there are other regulatory boards in the country that can keep doctors accountable, not the government directly unless a patient pursues legal action.  
What they will do as a minor to transition is transition socially. That means using the correct name and pronouns in school and not forcing them out before they're ready. That also means, for some, using opposite-sex hormones to transition. Preventing students from accessing these resources creates a dangerous environment for trans minors. Gender healthcare is healthcare. It is known that allowing minors to transition has been shown to vastly improve suicide rates in trans minors. In a study done by the Natural Library of Medicine, it was shown that gender-affirming healthcare drops suicidal ideation rate by 29.9% among minors. Letting minors explore their identities at a younger age is paramount to their happiness, and legislature shouldn't stand in the way of that.