Taylor Swift lets us into her darkest dreams on "Midnights"
Taylor Swift's collection of 13 sleepless nights, 'Midnights', and its impact seems to have shattered the world and Spotify, proving once again that Swift's return to the pop community has been written in the stars, after her hiatus from the genre with her 2020 indie-folk-sounding albums Folklore' and 'Evermore'. Long-time fans will feel nostalgic as Swift takes listeners through a stroll on memory lane. Midnights is a love letter to fans who've stayed by her side through the thick and thin of Swift's career. Others have been reported to say that this album was a dry example of Taylor's usual flavorful lyricism.
The leading track is titled 'Lavender Haze'. The song intrigues the listener because they see a different side of Swift's songwriting where she disputes the media and how they have defined the character "Taylor Swift" only by the men she's been rumored to be in relation to, and not what Swift puts out. The upbeat tune has the touch of the album's producer Jack Antonoff who has worked alongside Swift since the 2014 hit album '1989'. The catchy chorus also contributes to the song with relentless lyrics like the bridge's structure, "Talk your talk and go viral/ get it off your chest, get it off my desk." This song tackles gender roles women are expected to break by the time they join a relationship, signified by the lyrics "The 1950's s*** they want from me, I just want to stay in that lavender haze" where the "lavender haze" being mentioned is a slang term from the 1950s meaning to be in love.
From 'Red (Taylor's Version)' to 'Maroon', Swift's discography is a wide variety of colors. 'Maroon' is one of 'Midnight's highlights that will leave listeners contemplating all the ghosts in their past and opening a closet of emotions. As Taylor journeys listeners through this song, we start to hear her dig into her lower range, something originating during her 'Evermore' album. Added with the relaxed sound and depressing lyrics where she compares a relationship to "carnations you had thought were roses, that's us." Where Swift likes the idea of a relationship, inferior to being in one (carnations are lower-ranked to roses) until that person became the "rust that grew between telephones." Ironically, 'Maroon' has a similar sound to 'Snow On The Beach' (feat. Lana Del Rey) but a completely different connotation when it comes to what love is. 'Snow On The Beach' is about the rare but beautiful feeling of falling for someone simultaneously as falling in love with them. Lana Del Rey's subtle but effective vocals in this song are what tie it together with a bow, along with the reversible lyrics where Swift goes from describing her life as "emotionally abusive" until she meets the person who seems to blur out her periphery.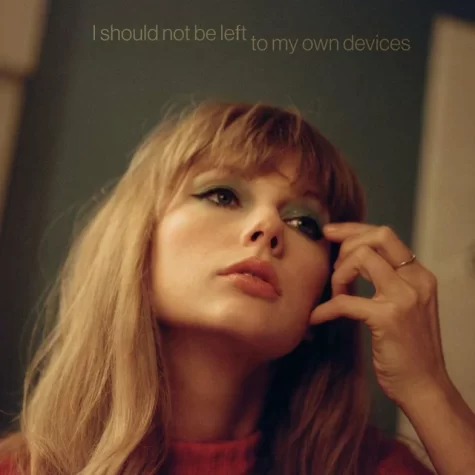 'Anti-Hero' is arguably one of Swift's most vulnerable songs where it almost feels as though listeners read a page of a very personal diary. 'Anti-Hero' is the perfect equation for a classic Swift song, with the storytelling and the beat, it's a mix of the "1989" album along with her "Folklore" album. To some, the song feels like a ramble full of inconsistent phrases except for the few-worded chorus where Swift rants, "It's me, hi I'm the problem, it's me." In the past, critics had acclaimed that Swift was known for making music solely based on her ex-relationships, where she had been harassed just to admit that she is the problem, and this song is proof of what was once the resilient Taylor Swift. 'Anti-Hero' doesn't feel as defeated and vulnerable as in past works such as "Afterglow" and "this is me trying" where she admits she is a victim of self-sabotage. The bridge of the song especially does not radiate what the rest of the song shines, where she states, "I have this dream my daughter-in-law kills me for the money, she thinks I've left them in the will" which is almost like Swift put the plot to the 2019 murder mystery "Knives Out" into the song. 'Anti-Hero' is extremely unpredictable, but it is single-worthy with a catchy sound, hilarious music video, and its early virality on multiple social media platforms. 
While 'Anti-Hero' dives into more personal insecurities, 'Labyrinth' discovers the fear of falling in love before completely healing one's self and feeling as though you've put your burden on someone else's shoulders. Taylor parallels "lost in the labyrinth of my mind" to'Anti-Hero's "I'm a monster on the hill" where Swift feels as though she is the minotaur in her labyrinth of a mind.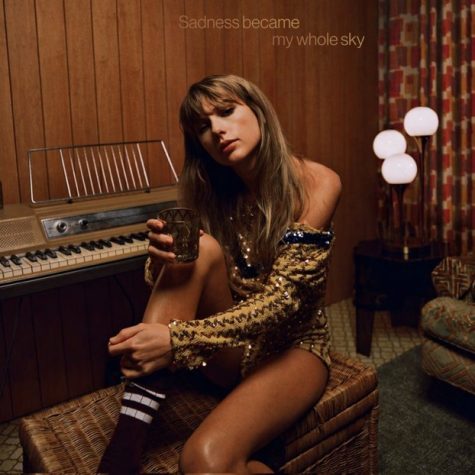 Halfway through, 'You're On Your Own, Kid' sticks out like a sore thumb to the rest of the Midnight's album. 'You're On Your Own, Kid' is the realization that you are dealing with the harsh reality of growing older and missing your childhood while romanticizing the freedom of adulthood. Swift explores the good and bad of being on your own after having a mentor to guide you through experiences for so long. From "I didn't choose this town, I dream of getting out" to learning that everything you have dreamt about for so long, was merely just that. "I gave my blood, sweat, and tears for this; I hosted parties and starved my body like I'd be saved by a perfect kiss" referring to Swift's struggle with body image and an eating disorder during her 1989 World Tour. Despite the fact, 'You're on Your Own, Kid' ends in a surprisingly happy tone where Swift encourages the listener to "Make the friendship bracelets" because "everything you lose is a step you take."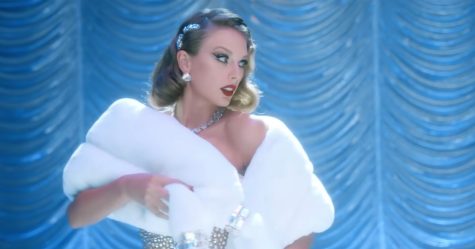 Although 'Midnights' might seem primarily melancholy, Swift includes songs that make the whole album shimmer. Songs such as  "Question…?", "Bejeweled" and "Karma"  reclaim the album's title of pop, contrasting Taylor's past sister albums "Folklore" and "Evermore."  'Karma,' is one of the most anticipated listens by Swift's crowd from her hinting at the song's arrival since her 2019 album "Lover". With the bubblegum pop sound to the striking lyrics where Swift sings, "Karma is a relaxing thought, aren't you envious that for you it's not?" These lyrics tease Swift's usual silence about her past controversies with certain people in the music industry. 'Bejeweled' is a more confident response to Swift's song 'mirrorball'. In contrast, a mirrorball is as Swift says, "broken a million times but still reflects light", being bejeweled is the realization that you don't need to be broken to entertain people and that you could purely "walk in the room, I can still make the whole place shimmer."
The final track, 'Mastermind', summarizes Swift's career in a nutshell. While the song signals her scheming in planting infamous easter eggs to hint at subsequent albums, it's also a nod towards scheming the start of a relationship. Until the bridge takes a swift turn to the singer passionately saying, "No one wanted to play with me as a little kid, so I've been scheming like a criminal ever since/ I swear, I'm only cryptic and Machiavellian cause I care." 
Midnights has captivated listeners and to further add to its popularity, Swift has since added seven remarkable tracks to its originally thirteen-lengthed album "Midnights (3 am Edition)" and has since announced the "Eras tour" to celebrate the release of the album after a 4-year pandemic induced hiatus to Swift's touring. 'Midnights' highlights Swift's remarkable storytelling ability, demonstrating that Taylor Swift is, in fact, the music industry.