Thank your librarian
Most people have been to a library at some point in their lives whether it was with family to check out the latest releases, or to just go study in a quiet environment. Everyone tends to think that checking out books is the primary reason schools have libraries; however, they also provide many more much-needed services. None of these important services would be possible if it weren't for the work of librarians.
A librarian's job goes beyond checking out books at the counter and helping with online research.  Librarians must have exceptional technology skills to help those accessing the Internet and covering different topics. 
Jody Herring, an English teacher at Athens Drive Magnet High School said, "Especially now that Covid has made all of our students go technological, I don't think a lot of people recognize how much they [are] answering tech problems we have now." 
Librarians manage programs and systems for the public and give people information that is organized in a way that meets people's needs. 
To do this successfully, librarians must have strong communication skills to be able to understand and help everyone find what they are looking for.  The library is also a place where students can go to check out books for reading outside of school and to get help finding online resources or just a quiet place to relax. 
"They do [help out the teachers].  Weirdly, my laptop fell about two weeks ago, and I had to get a replacement laptop and so they sent it off and it's with somebody … then they were able to supply me with a replacement laptop," said Herring.
Librarians have more responsibilities than one would think to be good at their job.  They must keep updated on current literature releases and news to ensure they are able to help find what is needed within all topics.
While librarians organize and manage all resources in the library for everyone, throughout Covid they were referred to as "the quiet period." The quiet period was a time during 'COVID-19' where people were not at the library. 
Amy Myers, librarian at Athens Magnet High School said, "The library is basically the heart of the school because we house not only books, but databases and resources between myself and Ms. Ruthven."
Strong interpersonal skills are necessary as the job involves interacting with all members in the community, parents, students, and even young children.  Librarians like to help people.
"[Students treat me] fairly well. We have a lot of good students here, they're polite and kind," said Myers.
To become a librarian, you must have a master of library science degree (MLIS/MLS) to meet the requirements to work as a librarian in North Carolina public schools.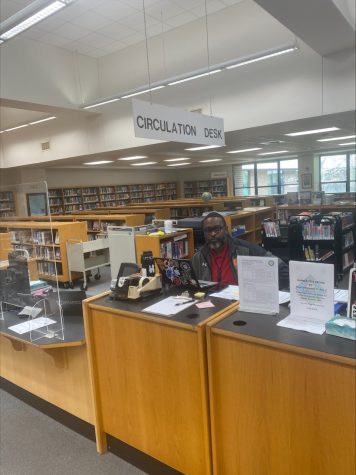 Myers has worked in school libraries in North Carolina for 17 years; however, Myers has only worked at Athens since fall of 2021. The work Myers does is supported by other library staff.
Jimmy Ray, ISS (In School Suspension) teacher at Athens Drive Magnet High School moved from his classroom to the library due to a lack of substitute teachers. He moved to the library after students returned from covid learning.
"[My favorite part] …  was [being] a student here at Athens, when I was in high school. I went to college and came back and started working back here at Athens so that's been my favorite part to kind of come back home," said Ray.
Librarians perform a lot of jobs to ensure the students of Athens as well as the public have a well-running library. 
"Athens is one of the few places with a public library inside of a school, so we're open on the weekends and after hours," said Ray.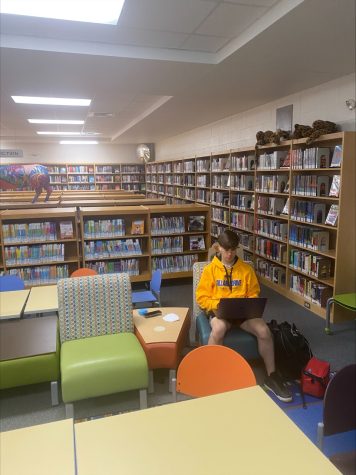 Students don't only use the school for classes, but also for the public library. The library is open for the public from 4pm – 8pm during the week and 8am – 7pm on the weekends. The special thing about the Athens library is that it is open to the public so other people who are not students can check out books as well. Librarians do many important things for a school, and being a librarian is much more than what you see at first glance.