The new groundbreaking trend: teen activism
With the modern global issues society is facing today, teen activism is sweeping the nation. Now more than ever, teens are standing up for what they believe in and becoming active members of their communities. About 44 percent of high school students have volunteered, most volunteer for food distribution and collection activities, while 1 in 12 parents can say that their teen has attended a protest as of 2020.
"
A lot of people think activism is only for adults who [have] graduated and have a degree but no, anyone can do activism, young people can do activism, "
— Noor Al-Sabbagh, board member for Amnesty International.
There are many ways to be active within a community. Some ways that many Athens students are getting involved include protests, petitions, fundraisers, and volunteering.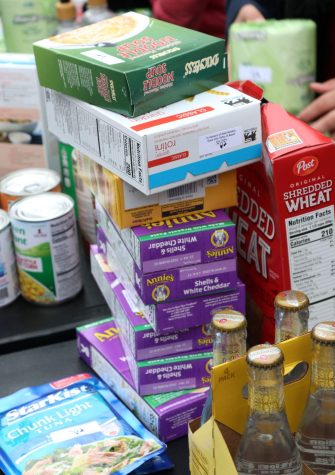 "I recently volunteered for the Interfaith Food Drive… Volunteering is important because it gives us a chance to come together as a community and better the lives of others," said Zakia Kitindi, sophomore.
One person who is often involved in these community efforts is Ava Creech, freshman. Along with attending and organizing protests on various issues, she has also been involved with many volunteer organizations for the disabled, such as the Miracle League of the Triangle; an organization that helps people with special needs create positive life experiences through baseball, drawing her inspiration from her younger sister Lily who has down syndrome.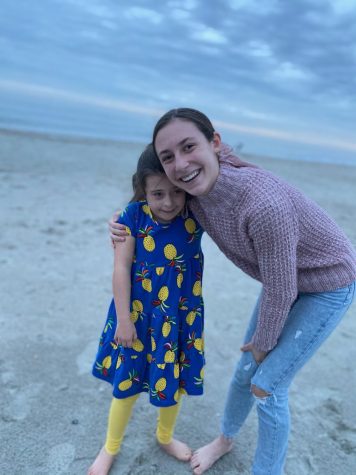 "Raising awareness for everything is really important, especially with things like women's rights. People don't really look into it but usually, there [are] a lot of things going on around the world," said Creech.
According to the Children's Hospital of Philadelphia (CIRP), engaging in positive activities to benefit the community can also benefit students. The CIRP also claims that participating in activism can help the mental well-being of teens, and can even help to lay the foundations for early adulthood as it clarifies what is meaningful to someone and allows them to feel empowered. As mental health is a struggle for teens everywhere, many experts claim that participating in activism can have the potential to help students gain more confidence and boost their mental health.
"It makes me feel great honestly, because I know I'm helping a very good cause," said Creech, " I'm standing behind my friends and behind the world so it gives me a sense of unity."
Any issue can be brought to attention and acted on. Especially current events, including the Russian-Ukrainian conflict.
"Students can become aware of the world around them, especially with things going on today in Ukraine," said Mckenna Crockett, teacher and advisor for Amnesty International.
Creech is one of the many who has taken a stance on the issue.
"We brought flags, we made posters and we handed them out to everybody, there was a really big crowd," said Creech. "We had different people go up and say why it was important to them. A lot of them [were] Ukrainian speakers."
One common way that many students get involved is through events happening around the drive. Clubs such as BBSU, Rhizome, Red Cross, and Amnesty International are often working on projects to better the community. One example is the recent fundraiser organized by the BBSU and Amnesty clubs.
"All funds will be going to a local organization here called Livable Raleigh which addresses affordable housing opportunities and issues… They focus on equity and gentrification here, especially in downtown Raleigh," said Al-Sabbagh.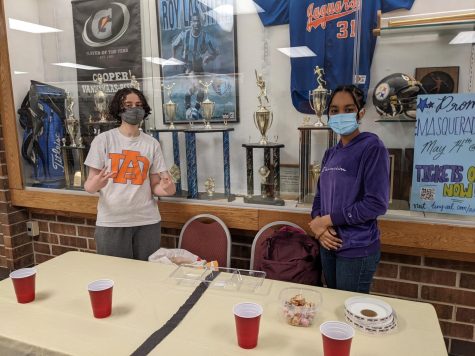 Across the county, teens are becoming increasingly active. Athens students are joining the movement of community involvement.
"Any sort of involvement you're passionate about, you can make a difference. You need to do your research and you need to become active on something you are passionate about in order to make a change," said Crockett.