Coming Home pep rally highlights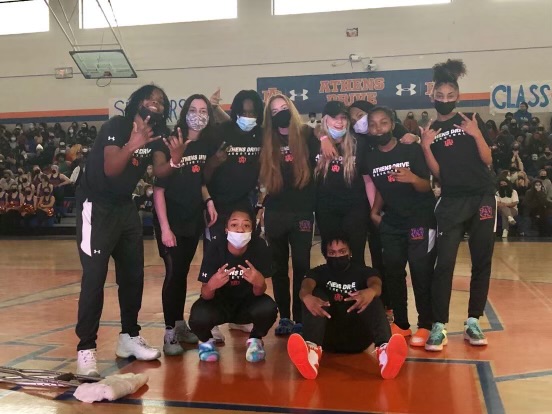 While many students recognize the classic traditions that accompany Homecoming, Athens has expanded Homecoming into the winter sports season with "Coming Home" celebrations. A pep rally was held Jan. 28 to celebrate the women's basketball game held later that evening at Sanderson High School. Athens Drive won the game 59-30.
Highlights from the pep rally included a riveting game of musical chairs won by Darian Nuñez, senior co-president of the Athens Drive chorus. Additionally, the national anthem was performed by Junior Alayna Fawson preceding the introduction of all of Athens' winter sports teams.