I am Thomas Phillips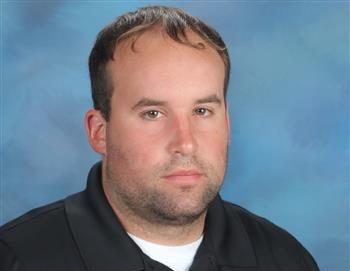 How does a player get back on that court so fast after an injury? You may ask. It's because of people like Thomas Phillips, Athens Drive Head Athletic Trainer. Phillip's main focus is "To help all athletes to perform as safely and most effectively as they can."
Coach Phillips is an Athletic Trainer and teacher at Athens Drive High School. Whenever he is not assisting with the rehabilitation of Athens Drive athletes, he is working as a Physical Education teacher. Phillips "helps around a lot" was what one of his students stated.     
Some of Phillip's goals for this year were to "return players to the court after an injury as quickly as possible." He did so with one of his accomplishments being able to help players return back to the court/field feeling safe after various Covid-19 outbreaks. Phillips did have to overcome some difficulties.
Phillips said he was "dedicating long hours to his work which is something that I had to work on." There were some other skills that Phillips also had to pick up. Phillips said, "I also had to learn to be able to act calmly and quickly which came with time." 
There are a lot of responsibilities with the job of being a teacher as well as an athletic trainer. Phillips said, "There are a lot of things that an athletic trainer has to be able to do, to help get players back on the court the right way at 100 percent as quickly as possible."
One player in specific Philips helped out a lot is Derek Crumpton, Junior Varsity football and basketball player. Crumpton said, "I remember the first time when I got Covid-19, I had to be out of school for two whole weeks. I was not allowed on school campus but even while I was off-campus, Coach Phillips was there asking how I felt. It gave me a system boost knowing I had someone who cared." 
There are a lot of other parts that are important to being called an athletic trainer like the academic part of things. To become an athletic trainer you have to at least have a bachelor's degree which takes up to 4 years where he studied athletic training as a major. Phillips attended East Carolina University. Phillips said, "It was a very challenging 4 years. I had to be determined on what I wanted. I learned a lot of things like Anatomy, Physiology, Kinesiology, Psychology, Treatment, and Rehabilitation. These were all things that I acquired and had to work on so I could be well-versed," said Phillips. All of these things that Phillips learned are very crucial in helping players get well. 
While Phillips was in college he also had to study nutrition and sports medicine to get his degree, which were very difficult classes. He had to dedicate long hours to what Phillips said: "instead of doing other things like going out with friends I found myself studying late at night." There were sacrifices that Phillips made to chase his dream.