Disney releases their new app; Disney Plus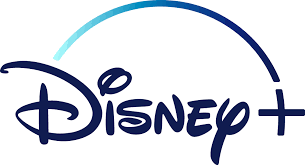 Disney is giving Netflix a run for its money with the release of its new video streaming platform: Disney Plus. This new app contains nearly 500 of Disney's most popular movies and television series. For seven dollars a month, Disney Plus becomes one of the cheapest video subscription platforms being three dollars less than Netflix and nearly half of the price of HBO. Additionally, Verizon Unlimited users get a year's free subscription to Disney Plus. 
Disney Plus was released Nov. 12 and within 24 hours, and an astounding 10 million people bought subscriptions; accumulating a sixth of the amount of Netflix users in one day.
"I got Disney plus because a lot of my friends were talking about how it had all of our childhood shows on it. I like that they included every type of production they did, like everything from their old original cartoons, to their short films, to the Avengers and Star Wars series," said Caleigh Brown, junior.
Disney Plus has new, old and original family friendly content attracting all age groups. This includes content from Marvel, Lucasfilms, National Geographic, Pixar and Disney. 
"I like all of the shows and movies from my childhood that weren't anywhere else. I really like watching all of the shows that were on Disney Channel like 'That's so Raven' and 'The Suite Life of Zack and Cody'," said Nina Lombardo, junior. 
Among the seemingly infinite supply of features on the app are Disney Plus originals. These are tv shows and movies made by and for Disney Plus specifically. A few of these include Madalorian: a star wars spin off, High School Musical The Musical The Series; a teen drama revolving around this musical production, and Noelle: a christmas movie starring Anna Kendrick.