Salam Ibrahim gets Park Scholarship to NC State
Senior Salam Ibrahim is heading to North Carolina State University (NCSU) in the fall on a full ride as a Park Scholar. The Park Scholarship at North Carolina State University is awarded to students who show that they have a potential in scholarship and leadership, which is strongly based on the students accomplishments. 39 scholarships were awarded to students applying into NCSU for the class of 2021, with Ibrahim being the recipient from Athens Drive.
The scholarship was created in the name of the late Roy H. Park, an NCSU alumni who created the Parks Foundation. This charitable organization is dedicated to education, media and the environment. With the help of the Parks Foundation, the Parks Scholarship was created in 1996 to reward exceptional students with outstanding credentials.
Based on the Park Scholarship criteria, scholars are chosen based on their high academic merit, character and leadership potential. Park Scholarship applicants are heavily evaluated  based off of the four main areas of criteria, scholarship, leadership, service and character.
Applying to the Park Scholarship was a long and rigorous process consisting of many interviews. Ibrahim began in October, starting with applying for a nomination from Athens Drive. Ibrahim was one of two students picked to be the school representatives prior to applying for the scholarship. The Park's Scholarship application included two essays and a list of all of Ibrahim's extracurriculars and school activities.
"The application process was pretty long, starting with the school nomination. I first had to apply to the school and then they picked 5 of us to interview, and then they picked two of us to be the school representatives. After I was picked as a representative I could do my application for Parks itself," said Ibrahim.
After applying for the scholarship, Ibrahim was picked as a semifinalist. Proceeding another interview, Ibrahim then found out she was a finalist several months later. During the finalist process, Ibrahim was faced with several more interviews to judge her teamwork and character, which are both elements of the scholarship criteria. Out of 121 finalists, 39 scholarships were awarded.
"After becoming a finalist, I went to Finalists Weekend, which is where we had group interviews and more individual interviews. The group interview was a group of six people, and we were put into a room and told to solve a problem together. After that weekend we just had to wait and see if we were chosen," said Ibrahim.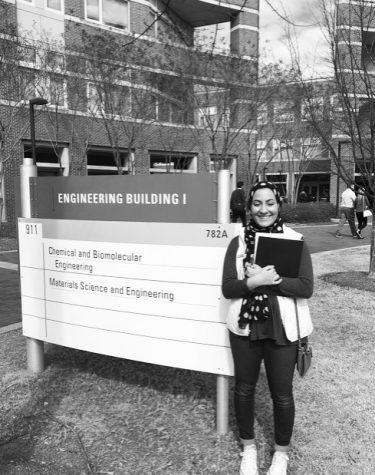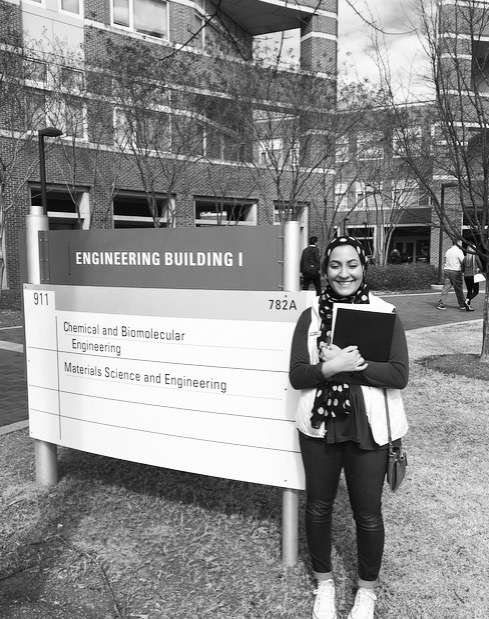 Through winning the Parks Scholarship, Ibrahim is able to receive many benefits to facilitate her educational career at the university. The scholarship lasts four years and covers the cost of tuition, fees, travel and personal expenses. All potential research projects are funded for Ibrahim.
"It's a full scholarship, so I get room and board, money for transportation and any other expenses. A perk of being a Park Scholar is that we get two mentors that we have all throughout college. There's also a freshman and a senior retreat, and learning labs where we go to Charlotte and D.C. sophomore and junior year," said Ibrahim.
Though they are benefitted financially, scholars also receive assistance in developing their skills in leadership. Once a week during their freshman year, Park Scholars are required to attend a leadership seminar that gives them the opportunity to learn from other leaders.
Ibrahim had intended on going to NCSU to study engineering whether she received the scholarship or not, so she is excited for all of the extra opportunities she will have that come with being a Park Scholar.
"I was not expecting to be chosen as a Park Scholar, especially since I was originally told I was an alternate for the scholarship. I had already committed to State at that point, so finding out I got it was really excited and it made the whole process so much more worth it," said Ibrahim.