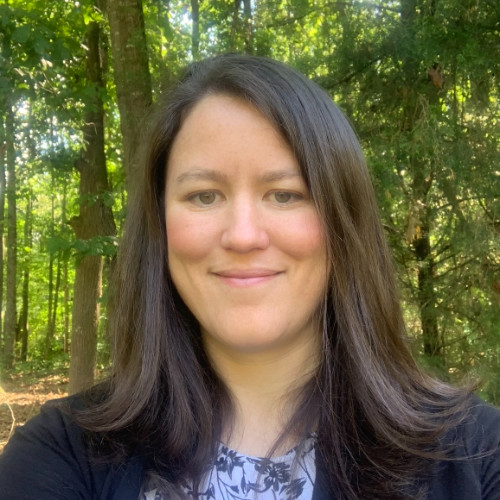 The new school year at Athens Drive High School welcomes new students, teachers and a new principal. Just like every other new educator at Athens, Amanda Boshoff attended the new teacher orientation at the beginning of the year. She was welcomed with open arms by the students and teachers. Even before school started, Boshoff found herself at the nearby Target dressed in Athens merch. She was approached by a student asking her if she worked at Athens.
"I was like 'I'm the new principal' and he was like 'What! That's so cool!' and then four other Target employees also went to Athens and they were like 'It's a new principal!' So that's been really good," said Boshoff.
With more than 19 years of experience in education, Boshoff is looking forward to the beginning of a great school year. Although she has yet to make any drastic changes to the way things were at Athens, she is looking forward to getting to know Athens and figuring out the way things work at the Drive. 
"People have been super… coming up to me, introducing themselves to me, you know promoting what they're a part of at Athens, which I think is very cool. Like 'Hey you should come to our club meeting' or 'You should come watch the soccer game'," said Boshoff, "So far so good, a very welcoming student body."
When going through the interview process, Boshoff was informed on what the parents and teachers wanted in a new principal, but was curious about what the students wanted. She gets the vibe that they really want somebody that will support students' activities, support teaching and learning and will really amp up the school spirit. 
"I'm just trying to make it a place where everybody says they're proud to go to school," said Boshoff.
So far, in between lunch duty and after-school carpool duty, Boshoff spends her day meeting with students, teachers and even parents, trying to get a feel of the routine she is jumping into. Once the first ten days of drivetime in school are finished, Boshoff plans to spend more time in classrooms.
Prior to her new job at Athens, Boshoff worked back and forth between other middle and high schools in the county. Her very first job was a social studies teacher at a Garner High School, Boshoff knows what it feels like to be both a teacher and an administrator. As well as having her two kids attending Athens as students with her, Boshoff feels very familiar with the specific age group of students that she will be working with. 
"My plan for this year is really just to get to know all the teachers and students and the way that we do business at Athens Drive," said Boshoff. "Making sure that we are providing the best experience we can for our students."
The administration at Athens has taken a keen liking to Boshoff and the way she has already got on with how things run at Athens. Of the few changes she has brought to Athens, the tardy policy has been the most evident. Athens has always had a "loose handle" on tardiness and "stragglers" out in the hall during class, so this is a much-needed change.
"Mr. Mares already had so many things in place, and got things running, and she's been really smart about not getting too crazy with changes," said Eric Luffman, social studies teacher.
Luffman has previously worked with Boshoff when she was a social studies teacher. They worked at the same job for 9 years before Boshoff went to the big guns and embarked on her higher administrative journey.
"It was pretty exciting, spring semester, when I heard through the grapevine that she was running. I thought she would be a great fit… she's very smart," said Luffman.
In her previous jobs, students have always liked Boshoff and her laid-back aura. Even in her first few weeks at Athens, students have already been enjoying her not intimidating presence around the halls and quickly adjusted to the rather intimidating idea of 'A New Principal'.
"I didn't know what to expect when they said we were getting a new principal. I think all the other students thought that maybe one of the Assistant Principals was going to move up," said Diya Bhatia, junior. "I think it will be easy for everyone to get used to her; she seems very nice."
The Athens Drive community is more like a very tight-knit family. Mr. Mares helped fix the bruised reputation Athens used to have and introduced a wave of comfort that never seemed to cease. In the wake of the new principal rumors, the comfort wave faltered for a bit, but Boshoff joined the Drive family and quickly calmed the storm. 
"I've been through a lot of principal changes in my career and they don't always work out great. Some people come in and wanna just break everything and fix it their own way," said Lufman. "I think the best ones take what's going well and stick with it and then they try to fix whatever problems they have. She's done a good job seeing what's working and what's not."