Mares announces his retirement after six years
In the 2016-17 school year, Athens Drive welcomed its newest principal, Steven Mares. For the past six and a half years, Mares has had a huge impact on Athens Drive. Whether it be on the announcements every dismissal, in the halls, or even just as a principal. But all things must eventually come to an end, on March 24, 2023, Mayers announced his retirement in the weekly newsletter. 
"It's really hard leaving something you love like I love this, I mean, I see you all as my kids," said Mares, principal at Athens Drive High School. 
Although some may not have known him for long, Mares has been a principal for 22 years overall. He announced in the weekly newsletter that the reasoning for his retirement was due to having small health issues for the past five years, as well as wanting to have more control of his time for himself, his wife and children.
"It was mostly, trying to just find balance, and now that I'm at a point that I can retire, and I can do something else that will give me a little more routine in my life," said Mares. 
Although there is no public news of a new principal as of May, 2023, there has been a change in the main office as Ryan Piccolo, the newest vice principal, comes to Athens. Mares has also not explicitly stated his plans for the future, only stating in the newsletter that he will be needing to take another job after he retires and that he will be stepping away from principalship, and taking a job outside of WCPSS. 
"I have contemplated other options in WCPSS, but I can't imagine doing anything else outside of being the principal at Athens Drive!" said Mares in his March 24 weekly newsletter, "I have served as a principal for over 22 years and have loved being in a school and serving such amazing students, educators, and families over the years! Thus, as I have thought about various options, I believe that I need to step away from the principalship and try to find employment elsewhere."
The news of Mares leaving became a hot topic after his March email, students who have only ever had Mares as their Athens principal will adapt to the change in the new school year. No more ending off their day with 'a great day of teaching and learning.'
"Yeah I was super surprised, I read it in his weekly email, it's how I found out, and I was obviously super shocked. I still think it's a little confusing, there is kind of a mystery around it, like 'what's wrong,' and we hope he's okay," said Savannah Fulghum, senior class president.
Fulghum works closer to Mares than most of the other students at Athens. Being the senior class president, she is a part of the back and forth between the student council and Mares, getting approval and pitching new ideas for spirit weeks, homecoming, and other school events. Fulghum shares a similar emotion and reaction to Mares' announcement as most of the other students at Athens. But Mares' retirement was not only news to students, but teachers and staff as well.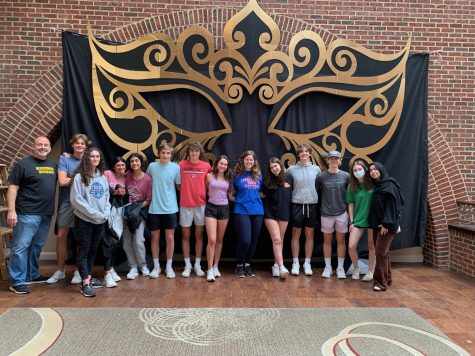 "[Surprise] to say the least, honestly, it's going to sound bad, but disappointing. Cause I really wanted him to stay with me and finish, I know that was his plan, was that he was going to stick around for another two, three years. But I know he's gotta do what's right by him," said Christopher Remaley, math teacher. 
Remaley has been at Athens for the past 26 years and has seen Mares through his time at Athens. The two have worked closely together not just as teacher and principal, as Remaley also works as the senior class advisor and plans, organizes, and oversees all senior events. Mares is known for being in attendance of many events at Athens and being very involved in activities.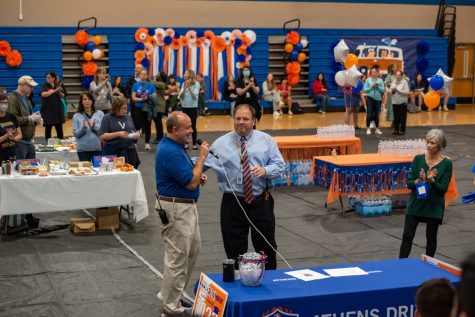 "He's been my seventh principal I've worked for, and he's been by far the best. He is absolutely supportive and he's the hardest working principle I've ever seen. He's at every event, he participates in everything. And there's nothing he won't do, and he really does care about his students and staff," said Remaley.