Preparing for a night under the stars; behind the scenes of Prom with the junior class council
Most people think of prom as an event for everyone to get dressed up, dance and just have fun. However, the majority of prom-goers don't think about all the planning and prepping that goes into this event.
"In our facility, I like to believe that you're here to have a good time and just enjoy yourself," said Christopher Remaley, co-advisor of student government. 
Every year, the junior class council of Athens plans the year's prom. This year they have decided on the theme, A Night Under the Stars. For the past few years, they have held the annual prom at the Sheraton, a hotel venue in Raleigh. 
"We actually went to go see the venue the other day to more accurately plan and that was really neat cause it brought it into perspective," said Paige Parrish, junior class co-president. 
There is a tradition at the Sheraton that every Athens prom there is a big wall decoration to take pictures by when you first walk in. It is like the statement piece of the prom. Last year, the theme was a Masquerade Ball so there was a giant mask on the wall. 
"Our theme is under the stars this year. So I think that there's a lot that they can do with that and so far they're doing a really great job," said Emily Lassiter, junior class advisor. 
When using a classy venue like the Sheraton, people have to plan out how to make sure the students remain respectful and safe. Because this venue is not property of Athens Drive, the junior class council has to make certain that they take safety precautions when setting up the dance. 
"We don't want anything out in the middle of the floor. We wanna try to keep everything as open as possible, so there really isn't any place where [safety] is an issue," said Remaley.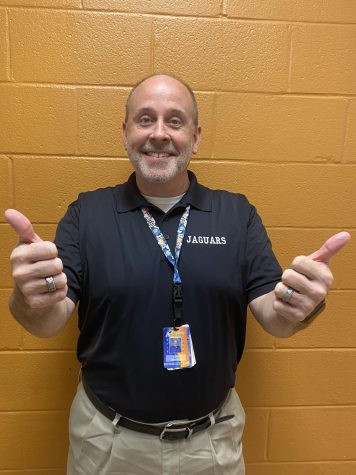 This year prom will be held on May 6, 2023. It will run from 8:00 p.m to 11:30 p.m. There are some expectations for juniors and seniors planning to go to the prom. These expectations are to be prepared, meaning bring your ticket, bring a photo id, fill out the prom application and be on time. Another expectation is of course to follow classroom and school rules, be respectful to everyone and be accountable and responsible for your actions. The Athens website holds additional information pertaining to prom rules and expectations.
"Easiest way to [get tickets] is right now, go to the school's website. Buy 'em online. All you do is click on parents. Choose online payments. It's one of the first thing that shows up," said Remaley. 
Athens' proms usually take a long time to plan. Proms take anywhere between four to six months, sometimes more sometimes less. 
"We started in October, November. We meet every Wednesday, from two thirty to three-ish and then we're still meeting all the way up to prom, so it's a lot to do, but we do it in small increments, so it's worth it," said Parrish. 
The junior class council is very proud of the work that they have done so far for this event. They say they have worked long and hard for this event. 
"I'm really excited. I think it's gonna be really fun. Everything looks great so far, so I think it'll be really awesome," said Lassiter.