Athens clubs; driving to help the community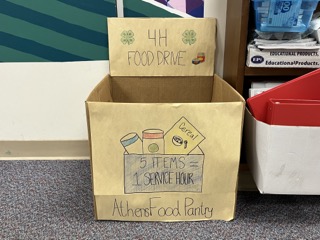 Athens Drive High School is home to not just classes and sports teams, but also to a multitude of clubs that are founded by students and teachers. Some of those clubs explore the skills and interests of students at Athens, like battle of the books, multilingual club and hiking and hammocking. But there are also certain clubs at Athens that are focused on helping the community. 
"We pick up trash, we volunteer our time by volunteering at soup kitchens, you can really volunteer to do anything, you can pick, you can donate clothes, donate food, work a marathon, it's not necessarily helping people who are in need, it's just helping everyone," said Olivia Reeves, Key Club member. 
Key Club is one of the many clubs focused on donation based work, as it requires each of its members to obtain 50 service hours. National Honor Society requires 30 hours of service, while it is less than Key Club, the different branches of NHS, such as National Math Honor society and National English Honor Society, all require varying amounts of separate service hours. 
"During the year right after covid, our service project was to create goodie bags to give to our essential workers, like postal workers, and firefighters. The year after that was more benefiting the student body here at school. We renovated the gardens outside the arts classrooms," said Lauren Latta, National Honor Society co-advisor.
NHS works towards completing a service project each year to help the community. This year, NHS' main service project was their health and lifestyle field day, which was held on March 11 from 10am-2pm. NHS is open to juniors and seniors who submit an application and are accepted by the club advisors. Although NHS requires an application, not all clubs do, there are many donation based clubs and organizations that are free and open to all. 
"It's [4H] a donation club. It just started this year, and there's a pantry here in Athens, and we collect food for the pantry. Our goal is to help people with food insecurity," said Amelia Baldiserotto, 4H co-president.
4H manages and collects for the food pantry that is located at Athens, the club hopes to work with the Athens PTSA and Ekklesia church to pack food orders from the pantry in the future. Currently, the pantry's financial aid comes from the Food Bank of Central and Eastern NC. Athens 4H held their first food drive of the year, as they collected non-perishable food during lunches to stock the food pantry, there is also a donation bin located in student services. 
"In previous years we have made blankets for the NiCU [Neonatal Intensive Care Unit], we made port pillows, for people with ports in them right after surgery, or for people who have them permanently, so they don't rub on their seat belts," said Katie Beth Cornell, FCCLA vice president.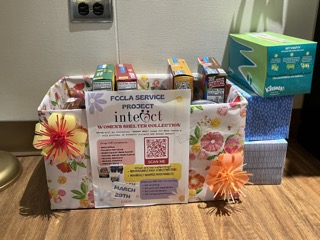 FCCLA, the Family Career and Community Leaders of America, is a National Organization that is open for all to join. The Athens FCCLA club works to better the community with small-scale charity works and activities that better the lives of those who need it. Ending on March 29, Athens FCCLA is running a donation drive for the Interact women's shelter in Raleigh.
"Interact is the only provider for domestic violence and sexual assault services in Wake County," said Cornell.
Interact is a shelter for women who need support of any kind, the donations go straight to the shelter. FCCLA is collecting baby products and food. There are donation bins located in Student Services and the main office. 
"For us, I definitely want to be more involved in our Athens community, and food drives are a great way to incorporate people and let them know what our club is doing," said Cornell, "Just getting the word out there and getting people inspired and passionate about helping the community."