Athens Drive swim places 4th in state championships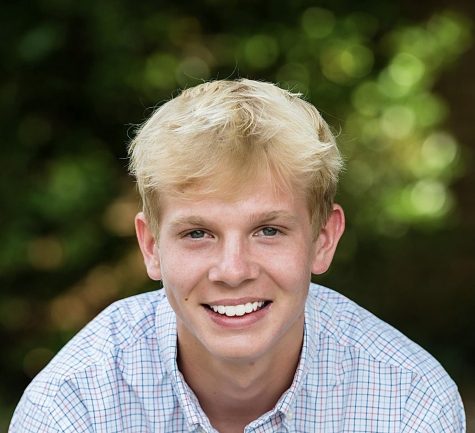 More stories from Sean Herbst
The Athens Drive swim team had a successful run at regionals and states. The Jags placed 4th at states, with an overall score of 53.5, and 2nd at regionals, with 93 points. The team has placed in the top four at the state competition for six years in a row, becoming the only high school to do so in the past six years.
Ryan Silver, senior, placed first and third in his individual events at states. His first place finish came in the 200 yard individual medley, in which each swimmer swims all four strokes (butterfly, backstroke, breaststroke, freestyle) for 50 yards. His third place finish was in the 100 yard butterfly, beating out five other competitors to make the podium. Victor Haxholdt, senior, made the podium in the 50 yard freestyle event, tying for third. Matthew Goembel, junior, also achieved top-6 in the 100 yard freestyle event, earning a sixth place finish.
"It was awesome being able to end out my high school career with a first and third place finish at states. It felt good to know that my hard work paid off throughout the years and being able to say that I went out on top is one of my greatest achievements. Not only this though, I was really happy to be able to share it with my teammates who have become my second family these past four years," said Silver.
Along with the individual event achievements, Athens Drive also had three relay teams finish top five. The 200 yard relay team, including Silver, senior Will Shearin, senior Joey Bridgham and junior Evan Carlson, finished in fifth place. Athens' relay team of Carlson, Haxholdt, Goembel and Thor Dyke, junior, made the podium, finishing third in the 200 yard freestyle relay. Last but not least, the 400 yard freestyle relay team consisting of Bridgham, Goembel, Dyke and Silver placed fourth at the state championships. 
"It felt amazing to be able to finish out my senior season with a lot of the same teammates I started out my high school career with. Even if we hadn't finished 4th, being able to have a great meet with my team and swimming hard with them was the best. We had some of the closest races I've ever seen at states so cheering my teammates on and competing with them at our final meet was just awesome," said Shearin.
Athens Swim Coach and physics teacher, Shane Barry, can not say enough about how proud he is of not only his seniors, but all the swimmers on the team. The pride that he has in his team and their work ethic and support of each other, especially during the COVID pandemic is unmatched.
"[Watching my swimmers grow] is the best part about coaching. Seeing growth in my swimmers is what makes the whole process worthwhile. And this growth comes in many forms; swimmers dropping time and getting faster is the most obvious one, but seeing young athletes develop into a team and take leadership roles is what sets us apart from other teams," said Barry.