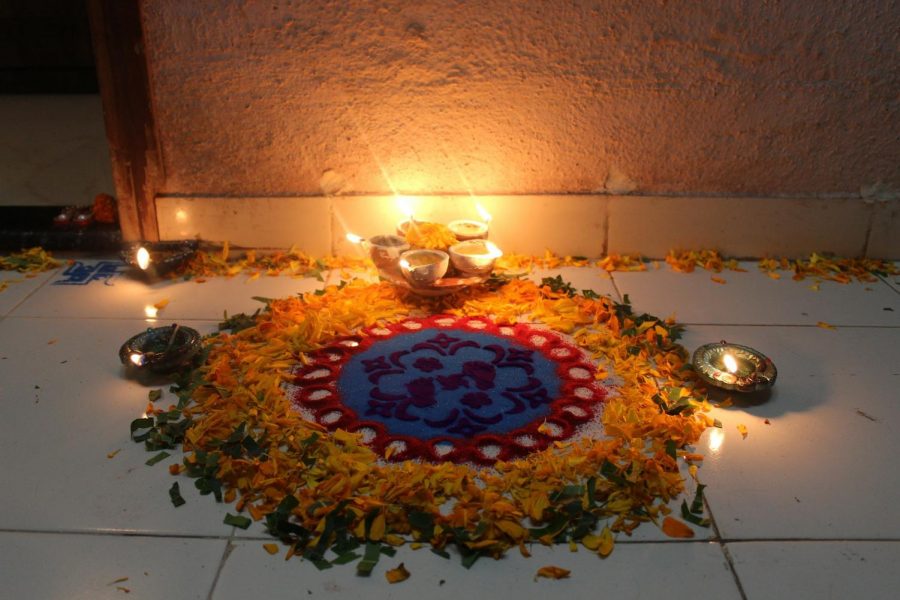 Photos by Pixabay.com
Athens students invite prosperity through Diwali, the Festival of Light
Diwali is a day celebrated by many in honor of keeping the day that Lord Rama, his wife Sita Devi, and his brother return home after 14 years in exile. The villagers lit a path for Rama because he had defeated the demon King Romana. This day was declared a day of festivities and since that day, the date is celebrated on the 15th day of the Kartik month per the Hindu Lunar calendar. "During the days that Diwali is celebrated, it's basically a big celebration for the story behind Diwali," said Vivek Chaganty, Junior.
Today, Diwali signifies the victory of good over evil and light vs. darkness and its main purpose is the idea of inviting prosperity into someone's home. The festival normally lasts for a total of 5 days, throughout those 5 days families will participate in different celebrations.
First, some families will light Diya candles to represent enlightenment, prosperity, wisdom, and knowledge and they are lit to welcome Lord Rama, his wife, and brother. The candles are placed on tables around the houses and on the floors with flower petals in unique patterns.
People will normally decorate their homes with lots of lights, flowers, and different colored curtains. This is done in order to bring good spirits and positive energy to the house. Another type of house decorating that is unique to Diwali is Rangoli. Rangoli is "an ancient Hindu art form from India. Derived from the Sanskrit word 'Rangavalli', it means rows of colors," said Chaganty.
"People will draw Rangoli in either colored rice, sand, or flower petals. You'll see it inside on the floor, sometimes on walls, and usually outside on the front porch," said Chaganty.
There are different types of puja or pooja depending on the occasion but Lakshmi Puja is done during Diwali. Lakshmi, is the goddess of wealth and puja is a worship ritual that invites prosperity, wealth, and goodwill into the home.
Following on the lines of enlightenment and good vs. evil, fireworks are also lit and lights are hung around homes. The fireworks are lit as an interpretation of fighting off evil spirits and it brings positivity and more light to the occasion.
There are many other aspects to Diwali that makes it such a rich celebration. Learning about other cultures and their traditions can help someone become more open minded and aware of the world around them.