Whats up, Doc?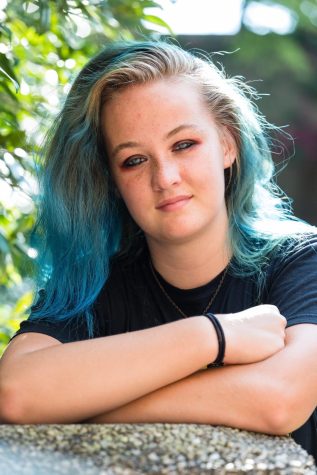 More stories from Abagail Bissett
When it comes to people who are pretty cool, there are a lot of people who can fit on that list. Robert Downey Jr, Jimi Hendrix, Elvis Presley, Sean Connery, and tons more, but when it comes to Athens Drive, the top of that list would read Dr. Jerry Markoch, or Doc as the Drive has come to know him. While he doesn't get hordes of publicity like other teachers or sports, the 2021 school year has been a great year for Doc and the Athens Drive Band. From coaching the band to its grand Champion win to being a valuable mentor to many students, many things make Dr. Jerry Markoch cool.
Doc has been a band director for 35 years, 28 of those years being at Athens Drive. He started his Career in Ohio before moving to North Carolina, gaining a degree from Louisiana State University in the process. While at Athens, he led the Athens Band to winning the title of Grand Champion all but two years. Adding to that, the Band has also won First Place in Class every year, except once, while under Doc's rule. He still enjoys every day like it's his first.
"I LOVE working with high school kids…they are so impressionable, passionate and loving." Markoch said, "They are capable of amazing musical moments and it is so fun to help them achieve these."
Markoch has been playing the guitar since he was in 4th grade. He loved it so much that he went to a music school, majoring in classical guitar. Knowing that he wanted to become a high school director, Doc changed his focus to the tuba. But, during the Pandemic, he dusted off his guitar and began to play again. He was practicing over 2 hours a day. Since school has been back in session, he now plays guitar for students in the morning. He can be found playing in the hallway outside the main office.
"Playing the guitar for others gives me a way to keep my chops up and give back to this awesome school—which has provided me with a musical home for 28 years," said Markoch.
During the Pandemic, the band played on, meeting during the spring season after school to help keep the band in shape. The pandemic brought a lot of hardship to high school students all over the world, but Doc tried to alleviate this hardship by continuing to have practice.
"We performed a shorter program, but we did march on the football field with choreography," said Doc. " This allowed us to remain in some kind of "shape" and allowed last year's seniors to pass along their experience to our younger players."
Being band director for so long comes with many memories, and for Doc, that list is quite impressive. They have played at Carnegie Hall, the National Outback Bowl, the Philadelphia Thanksgiving Day Parade, and Walt Disney World, among others. But along with the memories that his role comes with, he is also seen as a mentor by many of his students. He loves sharing milestones with his students and helps students progress through high school.
"He gives a lot of good advice and daily motivational quotes, he's funny, and always puts a smile on our face with his quirk" said Austin Hampton, junior.
Many students feel the same way. Carter Beacham, senior, has been in band all 4 years. He says that Doc helped him become a better musician and helped him get through high school. He also says that the love that he has for conducting allows for practice to be full of life. Doc has helped students reach great things in their lives, such as playing after high school into University. Doc does so much for the students of Athens and for the school itself and he deserves to be recognized for all he does. The Drive is proud that Dr. Jerry Markoch calls Athens home.