Easy Explanations Club meets on the first Tuesday of every month in room 1926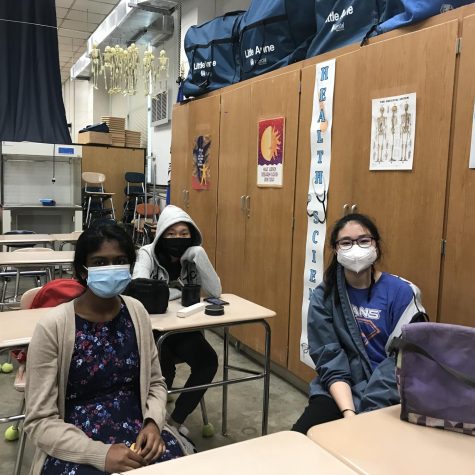 Emerging from the depths of a pandemic, the Easy Explanations Club dives deep in research to aid fellow students. 
"Basically, the Easy Explanations Club is a club that gives other students a platform to help out in the community, mostly by creating articles for science misconceptions because misinformation is a big issue especially with social media and the news and especially during COVID 19," said Erika Chan, junior and founder of the Easy Explanations Club.
Students are presented the opportunity to research scientific topics they are passionate about and share their message with the community. The club pairs this research with writing and artistic media, serving as a form of expression and source of information.
"We have such talented students that are interested in so many things, so anytime a kid comes up with a really good idea, I'm like, you know what, let's roll with it," said Kristen Worrell, club advisor.
The Easy Explanations Club meets on the first Tuesday of every month, during B Lunch, C Lunch, and at 5 p.m. after school in room 1926.
"The main goal is to fight misinformation and when you're looking on the internet about the information you should check and research to make sure it's scientifically correct and not take everything with face value," said Chan.