The unusual origins of the quirkiest holidays
The holidays typically celebrated in March are not going to occur this year. Even the winter holidays, which are usually just family gatherings, caused a huge spike in the COVID-19 infection rate. The last thing the infection rate needs now is wide scale flocking to bars and public spaces.
This does not mean that there are no holidays to be celebrated, though. In fact, it is quite the opposite. The National Day Calendar has over 150 individual holidays listed for March. While they might not be as widely known, there is certainly merit to them. The first of March is particularly exhilarating, celebrating Fruit Compote, Horse Protection, Peanut Butter Lovers, Minnesota and "Dadgum That's Good," which is a slogan for a cookbook company. Other highlights from the month include National Days for Cold Cuts, getting over things, Earmuffs, Napping, Triglycerides, Weed Appreciation (garden weeds) and Spanish Paella. While the origins of these holidays may seem mundane and entirely corporate related, the history is more interesting than one might think.
There are technically only ten official federal holidays in the US: New Year's Day, Martin Luther King Jr.'s Birthday, Inauguration Day (only in Washington, D.C.), Washington's Birthday (President's Day), Memorial Day, Independence Day, Labor Day, Columbus Day, Veteran's Day, Thanksgiving Day and Christmas Day. National Ferret Day and the holidays like it are nowhere to be found on that list, but the federal government has always avoided giving out official holidays. The first federal holidays were instituted in 1870 and only included New Year's Day, Independence Day, Thanksgiving and Christmas Day. However, while the official holiday list is slim, the list of observances is much larger.
There are two main categories of observances in the US: national observances by presidential proclamation and national observances that have gone through Congress and have been signed into law. There are over 140 of these by presidential proclamation, most of which are serious, like Mother's day or National Poison Prevention Week. There are a couple of exceptions to this though, including National Catfish Day and National Ice Cream Month.
While there may be more presidential proclamation observances than ones that passed through Congress, oddly specific holidays were a much greater nuisance to Congress than to the president. In the 1950s-1990s, people were clearly looking for reasons to celebrate, as holiday-related proposals were being sent to Congress at an absurd rate. At the peak of this issue, one in every three laws created a weird holiday. These holidays were much more absurd than the ones created by the presidential proclamations. Some great examples include National Day of the American Cowboy, National Take a Kid Mountain Biking Day and National `It's Academic' Television Quiz Show Day. It got to the point where Congress actually refused to keep wasting their time on these holidays and created a new standing rule that barred any "date-specific commemorative legislation."
The fever for crazy holidays did not disappear when they stopped being made into law, it was simply redirected. Chase's Calendar of Events, a massive 752 page guide to every event that came into existence in the early years of the holiday craze (1957), allowed for people to submit new holidays to their guide.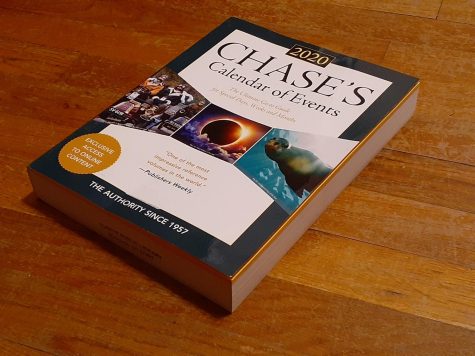 While most would assume that all of these holidays were created by brands, plenty were created by people who just have a passion for holiday creation. One man, Thomas Roy, created 90 unique holidays, including "Hug an Australian Day" and "Hoodie-hoo Day," the later of which is celebrated by shaking sunglasses and/or a beach towel at the sun and yelling "Hoodie-hoo" to express one's discontent with the long winter. Another interesting individual is John-Bryan Hopkins, who has created a food-related holiday for every day of the year, including hits like National Onion Ring Day and National Froot Loop Day. However, the number one holiday creator is Adrienne Sioux-Koopersmith, "America's Premier Eventologist." She has created over 1,900 holidays, which she has dubbed "holidates." A sampling includes International Skeptics Day, National Pandemonium Day and National Smith Day (the last name, not the profession). Looking forward, she has created 383 cat-related holidays for the coming decade. There was a catch though: someone had to buy the calendar in order to use these holidays, and there was only one calendar for sale. It was apparently sold at auction, with bidding starting at 52 million dollars. Whether she was actually able to get someone to pay that amount is unknown.
The world of wacky holiday history may be brief, but it is undeniably more interesting than the corporate branding background that is expected of it. While most people do not have enough time to celebrate every holiday out there, finding something new to celebrate everyday can bring some much-needed happiness to a life in quarantine.

Loading ...