Students, professors at N.C. colleges need to be included in vaccination priority
March 10, 2021
With the COVID-19 vaccine rolling out across the state, North Carolina residents want to know when they can receive it and exactly who gets it first. As of March 9, N.C. has begun vaccinating several groups, with the first groups receiving priority. Health care workers and long-term care staff and residents are group one, older adults (with a priority for those 75 and older) are group two and frontline essential workers are group three. While it makes sense that these groups should be the first to receive the vaccine, students and teachers should have been higher up on the list, especially those that live or work at N.C. colleges or universities.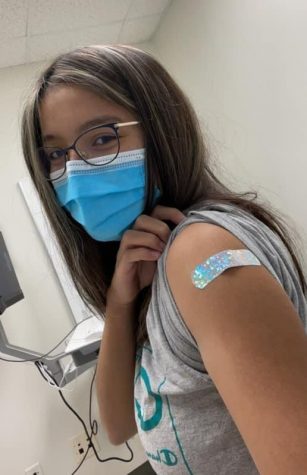 Coronavirus spreads fastest when large groups of people come together and interact without precautions such as social distancing and mask-wearing. In the past year, colleges have been hotspots for the disease  to infect numerous students and teachers to the point where many schools sent students home for months on end. Although many college-aged students are at lower risk for developing harmful symptoms after catching coronavirus, they still live in very close proximity, usually with two or three students in a dorm room, and the potential for harm is still present. This makes college dorms the ideal spot for coronavirus to spread. These students should not be ignored during the process of prioritizing people for the vaccine.
Many nursing homes and adult care homes have been placed high up on the list for vaccinations because many of these older and senior citizens are at higher risk for COVID-19, and the disease has a higher chance of spreading due to the close proximity of the residents. Governor Roy Cooper outlined a timeline for group three frontline workers to receive the vaccine, beginning with people working in child care or in PreK –12 schools Feb. 24. Although this news means that N.C. teachers can now be vaccinated, it is not okay to simply leave older students off the list. Although the Moderna vaccine is only authorized for use in people 18 and older and the Pfizer vaccine is authorized for use in those 16 and older, it would be extremely helpful to prioritize high school students that meet the age requirements for the vaccine. Along with this, since most college students are 18 years or older, it is essential that they are moved up in the priorities.

Loading ...
While most college students are in group five for the vaccine, it is important to begin providing college campuses with the vaccine so students can get vaccinated as soon as possible. As most N.C. colleges returned to campus after the winter break, these schools are simply ticking time bombs until another coronavirus outbreak occurs at one of them. If this happens, students will most likely be sent home again, where they could potentially spread the virus to their families and friends, further worsening the situation.
While the plan that North Carolina currently has in place is well-thought-out and of course vaccines are being distributed as needed, college students are growing more impatient with the situations at their schools. Vaccinating them will only become more imperative as the school year draws to a close and students return home. 
Thousands of students in N.C. colleges have partially missed out on their crucial education for the past year, and many have struggled to keep up in their classes due to at-home learning. These college students are the country's future, and if they are not vaccinated and back in the classroom soon, their education will suffer. The state may be doing all it can at the time, but for the students who are missing out on a higher level education, getting vaccinated could not come soon enough.