Harry Styles is 27!: Here's how people celebrated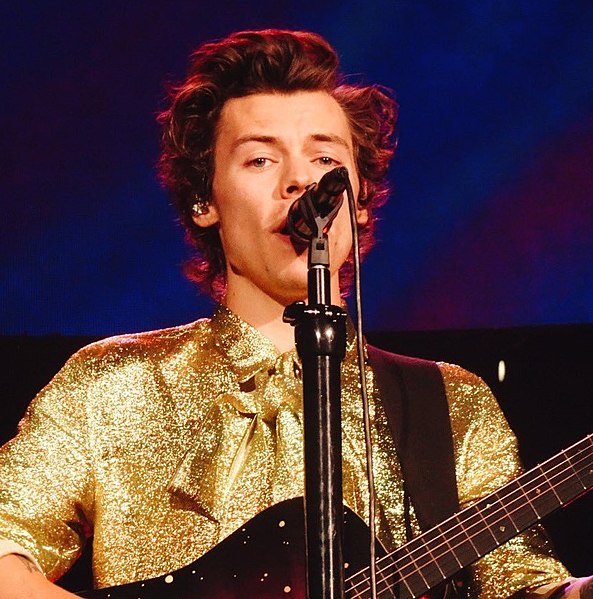 Harry Styles celebrated his 27th birthday Feb. 1. The former One Direction star gained thousands of new fans in quick succession, especially over quarantine. Twitter and Instagram "stans" (super fans) filled both social media platforms to the brim with pictures of Styles as well as pictures of their own celebrations for his big day. Fans across the globe were streaming his music, wearing his merch and even raising money for charities that the singer has worked with in the past. 
Feb. 1 acted as a national holiday for some of Style's biggest fans. All over the world fans were celebrating Harry in their own ways. Even Capital FM, the UK's biggest radio station, celebrated the English singer, hosting a birthday party for him as well as an all day watch party full of Harry Styles music videos and performances.
Capital FM highlighted some of the celebrations done by fans; "One fan even made a 'Fine Line' themed cake for the big day, posing with a huge towel with Harry's face on and with One Direction dolls perched in her lap." 
Lizzie Edwards, a senior at Athens and owner of GiveLoveStudios on Etsy, celebrated Harry's day in her own special way. "I spent a total of 17 hours drawing Harry from a previous magazine photoshoot for an Instagram post/print for my Etsy! I also wore some of my favorite Etsy Harry merchandise." 
On Twitter, update account HSDaily even took it upon themselves to make Harry a website. It mimicked his own "Do You Know Who You Are" site, made for the release of his single "Lights Up" which came out in early 2019. 
Styles's team updates this website as he drops new music videos. The pink and blue fan made website allowed users from all over the world to generate sweet messages to download and share. 
Harry Styles' motto "Treat People With Kindness" guides his followers to be kind and speak out about what is right. Styles himself attended Black Lives Matter marches, endorsed Joe Biden over Twitter and donated to disaster relief for the explosion in Beirut. Two of Styles' largest Twitter fan accounts created fundraisers for his fans to donate to in wake of his birthday. HL Daily, another account made to update users, worked with the organization Peace Over Violence to raise money as a birthday gift to Harry. As of February 17, over $5,100 have been raised for the charity. 
On the fundraising page the account owners wrote, "Our team at HL Daily decided that this year for Harry's 27th birthday, we wanted to help those affected by such violence; so we found an amazing charity called Peace Over Violence. Peace Over Violence is a U.S. based charity that concentrates on building healthy relationships and removing women, children and communities from all types of abuse by offering intervention, prevention, education, advocacy as well as emergency help
 to the women and children who are in need." 
"I think that it's great that he's built a community that supports him and supports charities that he does work for. And one that is so strong and positive and stands for everything that he stands for," said Rebecca Elliott, senior.
Since One Direction split in 2015, Harry Styles has released two solo albums and gained quite the following. He has been nominated for three Grammys and has won countless awards for music videos and tracks off his latest album, "Fine Line." Styles was recently the first solo male to be on the cover of American Vogue. Seeing these barriers being broken was huge and quite controversial. While Styles faced backlash by some, he received only the utmost praise from his fans. 
Edwards, who has been a fan since the X-factor One Direction days said, "I was ecstatic to see Harry on the cover of Vogue and it brought a new confidence and sense of happiness to know that he finally felt comfortable enough with himself to show the world truly who he is."
"I personally loved the whole magazine, seeing him in a non stereotypical kind of way, just kind of being out there like that. It is a different atmosphere that he captured. I think the hate he received was unnecessary and uncalled for with how much society and people's mindsets have changed; a man wearing a dress should not be a big deal," said Elliott. 
As time passes, Harry Styles's fandom grows, and his followers only become more loyal. The singer and everything he stands for is held close to his fans hearts. 
"Harry's music has really taught me that it's ok to be myself. It brings me such a sense of peace and security that I haven't been able to find in any other artist! Both albums have helped me discover myself in ways I didn't know I needed," said Edwards, senior.