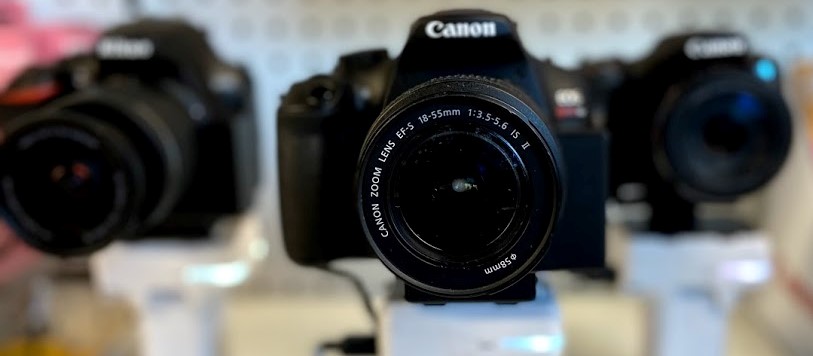 Jaden
With the holiday season behind us, people are still looking for presents to gift their family and friends for other occasions such as birthdays and anniversaries. However, many of them are struggling to find the perfect present. Here is a list of all the best presents at different price points.
Under $10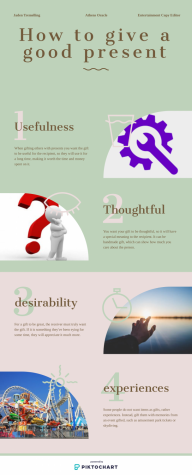 For small gifts to friends, or Christmas stockings, there is plenty to buy. A small present one could get for their loved ones is peppermint bark to get them into the holiday spirit. For those looking for gifts for boys just entering puberty, they can get them the Dollar Shave Club Starter Kit, which comes with four razor cartridges, a razor handle and shaving cream. For girls, a good gift could be an attachable ring light, from Amazon for $9.66, so they can get the perfect lighting for every TikTok.
Under $25
For under $25, a good gift you can give are LED lights, which can revitalize any room. For athletes, a good gift could be a foam roller, so when they are sore they can roll out their kinks and cramps. Lastly, for under $25 you can get the Anker Soundcore Mini Portable Speaker, which has 15 hours of battery life and could be used for working out at home or playing music in the shower.
$25 to $50
For a little more you can get a scratch map poster for friends who like to travel internationally. They can cross off countries they have been to, making a cool wall decoration. Another gift for under $50 are wireless karaoke microphones. These can be found for $30.99 on Amazon and can liven up any party or family get-together. One last gift for under $50 is the Roku Streaming Stick Plus, which can plug into any TV with an HDMI port and can stream Netflix, Hulu and Disney+.
$50 to $100
For $85, the Echo Show 8 is an eight inch smart display and can tell the time, weather and video chat other Echo Shows. For the gamers out there, most new video games are $60, and new ones that have recently released include Cyberpunk 2077, Call of Duty Black Ops Cold War and Spider-Man: Miles Morales. Another gift for $60 is Tiles Sticker Four Pack. Tile Stickers are round trackers that can stick to your phone, keys and wallet. Then, if one has lost their item, they can just use Tile to help find what is missing.
$100 and above
For the real big spenders out there, for over $100 there are the new next generation consoles, the Playstation 5 and Xbox Series X. Retailing at $500 each, these new consoles have 4K graphics and up to 120 frames per second. For $550, Apple is offering their new AirPods Max, which are bluetooth headphones that have noise control, spatial audio and high-fidelity audio. Also new from Apple is the Apple Watch Series Six, which can now read your blood-oxygen levels, can work as an ECG and also tracks your sleep.