Best book releases from 2020
Fantasy: 
House of Earth and Blood, Sarah J. Mass
Bryce Quinlan: fae blood, party animal, and loyal friend. Hunt Athalar: angel, assassin, and infamously the Shadow of Death. When a series of murders occur in Crescent City, one of them being Bryce's best friend, these two clashing personalities are forced to secretly collaborate to uncover the murderer. With magically unmatched world building, painfully real family messages, hot romance and nail biting plot twists that will keep the reader's mind reeling weeks after, this is not a book to skip. Sarah J. Mass has somehow captured, tore and mended the hearts of fantasy lovers during these 800 pages, earning this novel a 4.43/5 stars on Goodreads.
Historical Fiction: 
The Invisible Life of Addie Larue, V. E. Schwab
Adeline Larue was cursed on her wedding night after mistakenly praying to the dark gods in 1714; in exchange for an everlasting life, her existence became utterly forgettable. Now, once someone is out of her sight, they forget her. After 300 years of waking up in someone's bed and hearing them assume their lost recollection of how she got there on their low sobriety level the night prior, living through wars and famine and being forced to steal every meal and only carrying with her the clothes on her back, someone finally remembers her. Jumping between time periods in every chapter makes it impossible to put this book down. Seeing the wars, diseases and victoires that we hear of in history books that occurred between 1714 and 2014 through the lens of an invisible, young female is eye opening and powerful beyond expression. And, the ending will leave any reader watery eyed and begging for more; it receives 4.42/5 stars on Goodreads.
Feminist: 
Hood Feminism, Mikki Kendall 
Challenging the mainstream definition and commonalities of feminism, this book will change perspectives, no matter the gender of the reader. In a collection of essays, women of every and all backgrounds share anecdotes tackling overlooked issues such as reproductive justice, racial injustice, poverty, education, gun violence, eating disorders and more. Each chapter is focused on one of these specific issues dealt with by most women, un-tabooing experiences faced by the marginalized. Kendall composes a piece that earns 4.46/5 stars on Goodreads, revolutionizing the Feminist genre and effectively moving our society one step closer to gender equality.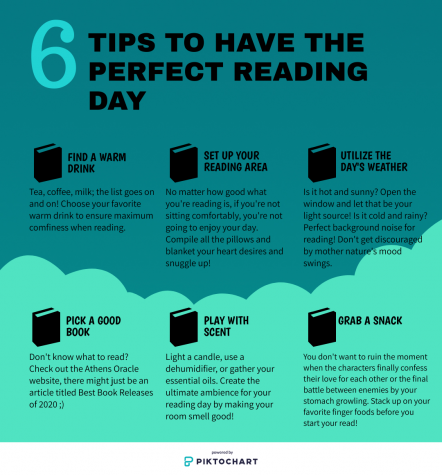 Contemporary: 
Clap When You Land, Elizabeth Acevedo
Camino Rios, in the Dominican Republic, and Yahaira Rios, in New York are hit unexpectedly with the news that their father died in a plane crash. These sisters are forced to bridge the gap, emotionally and geographically, between each other to face a new reality, one peppered with grief and hate. Yet, much more awaits them as they rekindle their relationship. Written in verse, Acevedo takes the reader on a poetic rollercoaster through sorrow and love, earning it a 4.37/5 stars on Goodreads along Goodreads Choice 2020 Winner.
Link to photo gallery here