A tutoring club has been made at Athens Drive, allowing students to tutor or receive help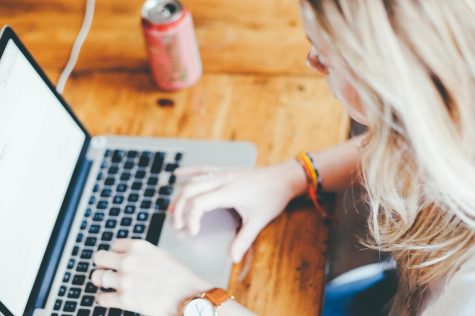 The Athens Drive Tutoring Club was created during the 2020-2021 school year to give students a chance to help others, and for those who are struggling in class to have an easy way to find resources. Freshmen Co-Presidents Jaitan Singh and Monish Shah created the club, mentioning that even though there was tutoring for specific subjects, students may find it easier to access resources if everything was organized in a single place. The process of becoming a tutor or tutee is easy; students simply need to fill out the Google Form for their desired position on https://sites.google.com/view/adhstutoring and the advisers will connect students with each other.
The club has gained more attention than expected, with a total of 56 tutors in place, who have helped a total of 25 students since the beginning of the school year. Their goal is to reach as many students as possible and gain the attention of students in a similar way as the Health Occupations Students of America Club (HOSA). They also hope to help as many students as possible, and that students are aware and take advantage of this opportunity if they are struggling in class or need to receive service hours for a club. They are currently looking for tutors for Physical Science and American Sign Language 1. 
"I really hope that students will take advantage of the opportunity to get some
peer assistance if they are struggling in a class or those students that are willing to help others have an avenue to do so," said Kristen Worrell, club adviser.  
The biggest obstacle for the club has been the rise of COVID-19 causing Athens Drive to be held completely online. The club was made and planned to be carried out in person, but they have adapted to the circumstances and have many features that will be useful in the future. 
"I hope that the club will go on for years after Monish and I leave Athens, impacting hundreds of students… This club has and will impact student lives by giving some students an easy and safe way to get volunteer hours during COVID. And other students get the help they need, which is crucial in the new online learning environment online," said Singh, Co-President.