2020-2021 NBA season to start early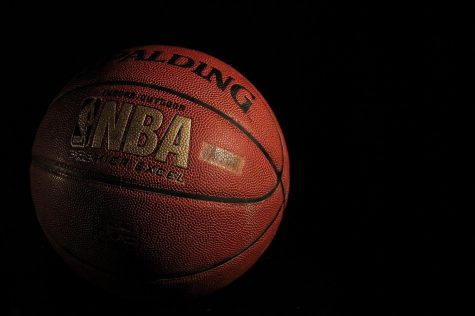 Many fans believe the 2019-2020 NBA season to be one of the most interesting seasons in the past decade. A Finals matchup most would have never guessed, big offseason trades sending superstars to different teams and the coronavirus pandemic shutting the season down all added to the excitement.  The Finals ended Oct. 11 and not even two months later, the NBA has set a restart date of Dec. 22. The NBA needed to get their view ratings up right around the holidays so as not to let fans down. 
Even though this might be good news to NBA fans, there will be some conditions to returning to play. Fans are not yet allowed back into stadiums and arenas because of the ongoing coronavirus pandemic still hitting new peaks. There will also be a slightly shortened season. Instead of the regular 82 game season, there will be only 72 games in the 2020-2021 season to give the athletes rest for next summer. 
"The 2020-2021 NBA season is already behind, and it should have started in October if not for the coronavirus pandemic. I believe it is good for the league to start in December to not let the fans down and continue on the yearly tradition of Christmas NBA games," said Rohan Ahmed, a sophomore at Athens Drive.
Some athletes have chimed in with their complaints, such as NBA superstar Lebron James, who recently won the 2020 NBA Finals with the Los Angeles Lakers. James posted a facepalm emoji on his Instagram story with a screen showing the shortest offseasons in sports history. James might sit out for the beginning of the new season along with other athletes. 
"I think that anyone who goes through the non-stop physical activity of the NBA should deserve a rest, but I also see why the NBA had to cut short the break. A lot goes into the training and preparation for the season and athletes are humans too. They also have family and friends to devote their time to," said Safwaan Siddiqi, a sophomore at Athens Drive.