Athens Drive seniors are "dying" to to get back to school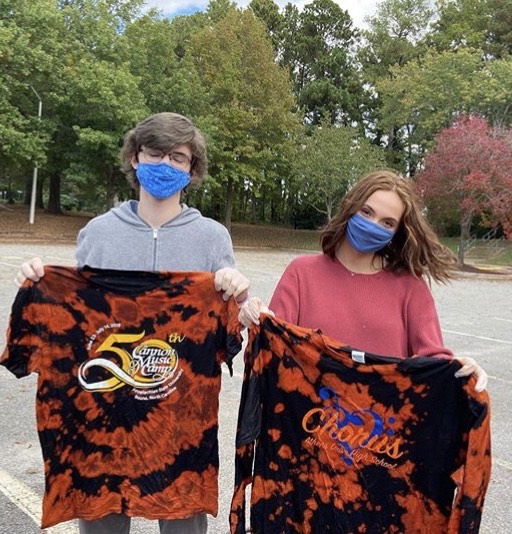 The Athens Drive High School Student Council hosted a senior tie-dye event at the school Oct. 17, 2020. The event was organized by the senior class representatives as a way to get their class members actively together for a socially distanced event. Most of the traditional activities that the senior class participates in have been canceled due to the pandemic. In an attempt to create excitement for the graduating class, the student council members began planning an easy way to get everyone involved. Even the teachers got involved as Christopher Remaley and principal Stephen Mares came to support the seniors at one of their first events this year.
Prior to the event, the student council had informed seniors of the Saturday event. The event was divided into three shifts to keep the event from overcrowding. Students had to pre-select which shift they would participate prior to arriving at the school. 
"It was easy to sign up for the event. I got the link sent to me through a senior remind and decided to do it," said Connor Edwards, senior. 
Students began arriving for the first shift at 10 a.m. In the senior parking lot, class representatives had already purchased most of the necessary supplies to create each of the personalized t-shirts. The bottles of ink and bleach were prepared ahead of the event and placed on opposite ends of the parking lot for easy use when the class members arrived. Students came prepared for the event with a t-shirt that they wanted to bleach or dye. For many students, it was their first time doing this type of activity. 
"I had never bleached a shirt before so it was a pretty cool experience, I hope we are able to plan more things like this in the future," said Jaden Barnes, Senior class Vice president.