College tuition prices should be altered for virtual learning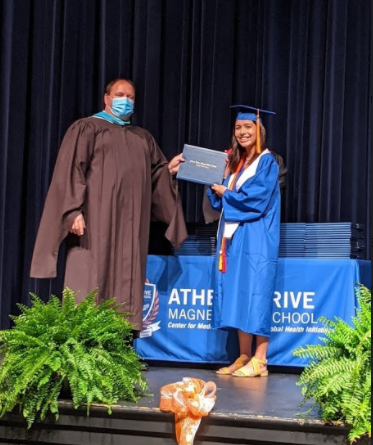 As university students head back to school this fall, many are heading home as quickly as they arrived. COVID-19 clusters at the University of North Carolina at Chapel Hill (UNC) have forced the school to move all-online while its tuition prices remain unchanged. Online learning, however, does not provide the same benefits as in-person learning, including the ability to have interpersonal communications, network and access to on-campus resources. College tuition prices should be lowered for online-learning to reflect the opportunities, amount of communication and resources that it can supply.
At UNC, the decision for a complete shift to remote undergraduate instruction was released only about an hour before the semester's tuition cancellation deadline. This timing, understandably, created outrage among students, leaving many feeling as though the school cared more about tuition money than about students' health. 
Following the remote-learning announcement, students also created petitions advocating for lowered tuition prices and student rates. These petitions claimed that since students were unable to have the same educational experiences as in-person learning as well as on-campus services, they should have a reduced tuition fee. 
Frankly, this makes sense. Through remote learning, students are missing out on resources — including labs, libraries, school-funded programs — and it is nearly impossible for students to have the full experience that they are paying for. Online classes also do not provide a vastly different or personalized education across several schools. Students should not have to pay their full tuition when they can take the same classes at a cheaper college or community college for virtually the same experience. 
Others are also experiencing less teacher to student learning, resulting in higher amounts of independent study for remote learning. Katie Nash White, a graduate student at UNC, was interviewed by the "Daily Tar Heel" and stated that her normal three hour in-person classes have been shortened to two hours over Zoom, her field time has been cut from 600 to 500 hours and that she is learning through pre-recorded Powerpoints, which require large amounts of time for independent learning. 
Despite these objections, however, the Board of Governors voted against lowering UNC's tuition and student fees in July 2020 and is sticking to its decision. Universities across the country claim that paying for enhanced technology, faculty training and higher internet connectivity has created a hefty price for their institutions. Furthermore, as state schools see a decrease in funding from states, full tuition prices must remain to support the school, especially after having to refund room and board fees. Other schools are also very reliant on NCAA athletics for funding, but with COVID-19 they may not see that money anytime soon. 
However, in a survey of 10,000 freshmen, sophomores and juniors from over 200 colleges across the US by OneClass, 56% report that they can no longer afford their tuition due to the pandemic. In the face of the COVID-19 pandemic, with many students already financially struggling, it would be in the best interest of the students for schools to lower tuition rates. 
Additionally, while tuition rates have nearly doubled since the 1980s, "student loan debt now totals almost $1.6 trillion and is the second highest category of consumer debt, behind only mortgages," according to Catalyst.  Student loan debt also cannot be discharged through bankruptcy, unlike other forms of debt. 
So to answer the question, should students have a decreased price of tuition for a 2020 semester of remote instruction? Absolutely. But this will probably not end up being the reality. 
Therefore, as several Athens Drive seniors plan to apply to college this fall, they should remain aware of the benefits of going to cheaper colleges over out-of-state or private universities, if remote instruction continues throughout this year and ones to come.