How to stay busy during quarantine
With the recent COVID-19 outbreak, most people in the world are experiencing drastic changes to their day-to-day lives. Healthcare and grocery store workers are working on the front lines, devoting massive amounts of time and energy in an attempt to flatten the curve and ensure that people can obtain essential supplies; whereas some people, such as students, have an abundance of time between their online classes but are limited to their homes and neighborhoods, leaving them wondering what to do with all their free time. With that said, here are some things to stay busy during quarantine.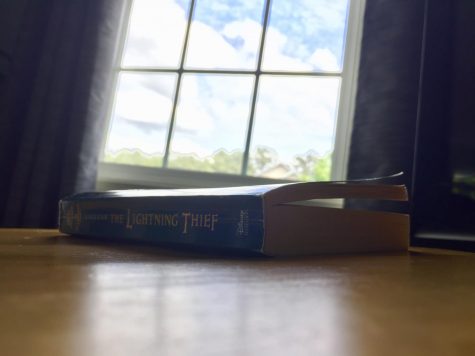 Stick to a routine
Sticking to a routine during uncertain times is essential to your well being and productivity. Failing to maintain a regular schedule can ruin your sleep, make it hard to be productive, and make it difficult to return to a normal routine. This will also help better prepare you for when quarantine ends and life continues as normal.
2. Watch YouTube
    As the second most popular search engine in the world, YouTube has a vast amount of content to offer. "There are some crazy awesome videos that people are making that are really funny," said Jack Rissanen, freshman. With the size of the platform, there is content for just about anyone, whether it be comedy, music, gaming, news, or something else. You can use this platform for just about anything, so it would be worthwhile to take advantage of that.
3. Read books
    Books are a great way to pass the time and be immersed in a great story. They allow readers to experience worlds far beyond Earth, characters as they grow, and much more. They also help strengthen your vocabulary, improve your memory, and advance your critical thinking skills. Whether or not you think reading is for you, there is a massive variety of books and now is the perfect time to explore and find what interests you.
4. Socialize with friends
    Modern technology makes communicating with others very easy and simple. Conversing with friends will not only help retain social skills, but also improve your mood and reduce stress. If you are feeling lonely, just remember that your friends are in quarantine as well and all that you need to do is reach out to them and you will feel much better.
5. Play video games
    Video games are a great way to pass the time. There are a plethora of games out there and anyone can find something that they enjoy. Whether they contain a great narrative, an amazing world to explore, cryptic puzzles to solve, or stunning graphics to look at, games offer a great experience.
6. Exercising
    Exercising has many physical and mental benefits, such as improving your mood, strengthening muscles and bones, and improving sleep. According to Rissanen, running consistently will help keep you in shape and offers a great opportunity to experience the outdoors. Athletics teams and exercise facilities are shut down all over the world, so it is essential to stay motivated and continue exercising, even from your home.
There are numerous ways to stay busy during these uncertain times, just be creative with what is around you and stay productive. Whether it's picking up on an old project, relaxing with a nice book, learning a new skill, or simply playing video games with friends, there are plenty of ways to keep yourself entertained and busy during quarantine.