Take the PSAT? Here's what you should know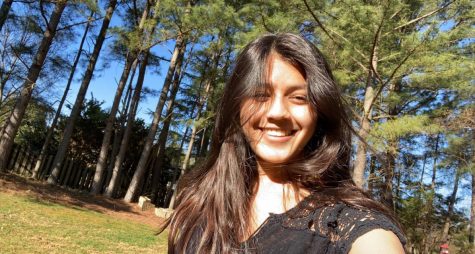 More stories from Jankhna Sura
The PSAT, a standardized aptitude test issued by the College Board, was conducted Oct. 16, 2019, in high schools all over the nation. High school sophomores and juniors can take the test to measure their ability on elements of reading, writing and mathematics, to determine if they can qualify for the National Merit Scholarship (as a junior), or to prepare for the SAT. 
The PSAT, unlike the SAT and ACT, is only given once a year and is not reviewed by colleges as part of the admission process. Students are allowed to take the test in grades ranging from 8 to 11. However, the test is one of the criteria by which one can qualify for a National Merit Scholarship and is targeted towards students in 11th grade. In Wake County, juniors with a GPA of 4.3125 or higher received the test free of charge. For all other students, the fee for the test was $17. 
"I'd say that taking it [PSAT] once is an excellent way to have a benchmark for how well you'll do on the SAT and can show areas of weaknesses that you may want to fix on the SAT; however, it's not entirely necessary especially if you don't feel like you have a shot at contending to a National Merit Semifinalist or a National Merit Scholarship," said Senior Cooper Sykes, National Merit Scholarship Semifinalist. 
The PSAT assesses reading, writing/language and math skills. A student taking the test receives a score from 160 to 760 for Evidence-Based Reading and Writing as well as for Math. The overall PSAT score combines the two, creating a total score ranging from 320 to 1520 (a perfect score).  
"I think the PSAT only tests how well you are able to master the PSAT. Tests like those are not intelligence tests, but they can show colleges are interested in your future," said Joey Bridgham, junior. 
Each year, on average over 1.5 million students take the PSAT. The top 50,000 scorers receive a commendation letter from the National Merit Scholarship program and 16,000 of those students qualify as Semifinalists. These select Semifinalists are encouraged to complete the National Merit Scholarship Application, which asks participants to write an essay. From those 16,000 students, 15,000 are considered as Finalists. The winners of Merit Scholarship are chosen from the Finalists based on their abilities, skills and accomplishments. 
The National Merit Scholarship Corporation offers three types of National Merit Scholarships: National Merit $2500 scholarships, corporate-sponsored scholarships and college-sponsored merit scholarships. 
At Athens Drive, Seniors Cooper Sykes and Aditya Jamwal were recognized as two of the National Merit Semifinalists from the 2018 PSAT. Of the 34,000 commended students, Seniors Max McLain, Gavin Foley and Anupam Mijar were recognized for their exceptional academic promise with a Letter of Commendation. 
"It is a distinct honor to be awarded National Merit Scholarship Semifinalist, I have worked very hard in order to achieve this goal of mine, from really mentally preparing myself for standardized testing going up to continuing to focus on standardized testing throughout high school. I am very happy that I was able to prove that I can achieve the highest level of standardized testing and intellectualism in the country," said Sykes. 
From the PSAT, the College Board also recognizes Hispanic and Latino test takers. Students who score in the top 2.5% among Hispanic and Latino test takers are eligible for the National Hispanic Recognition Program. Senior Ian Morales of Athens Drive was identified as one of those scholars. 
"Ian is a great student who succeeded both calculus courses and both computer science courses. He was also on the brain games team, and he did well in that," said Micheal Wood, AP computer science teacher. 
For students who took the PSAT in 2019, scores will be released mid-December.