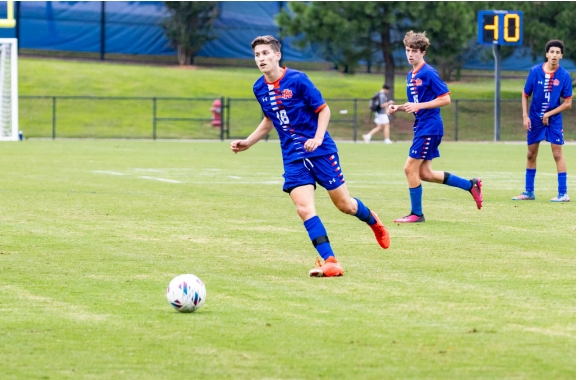 Conference Season for the Jaguars is here, and the Athens Drive men's soccer team is ready to take on the competition. Jeffery Nelson is the returning head coach for the team this year.
At a young age, many are introduced to soccer, it brings people of all backgrounds together, making it the world's most popular sport.
"I've played since I was five years old, I've played a lot of other sports but soccer is the one where I found my most athletic ability to be strong," said Trent Smith, junior.
The mens' soccer team has 10 wins so far, 5 losses, and 1 tie, they are fifth in the conference (2-4) with a 66% average. Leesville Road is currently number 1 in the Cap Six 4A conference with Broughton, Enloe, Cardinal Gibbons, and Sanderson according to Max Preps.  
"Coach Nelson tell us to  always have a winning attitude even if the team is losing," said Nate Kogi, sophomore.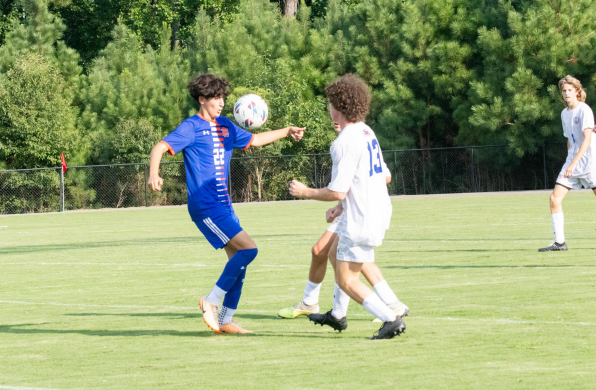 Although the men's soccer team is 5th in the conference with a 66% average, they are improving and making memorable moments with each other. 
 Our preseason has gone really well, but in the conference, we had a bit of a rough start but we're going to bring it back. It's been a great season," said Will Hofheimer, junior.
The men's soccer team's week consists of games and practices. The season is going well for the team, players are enjoying their bonding moments with each other.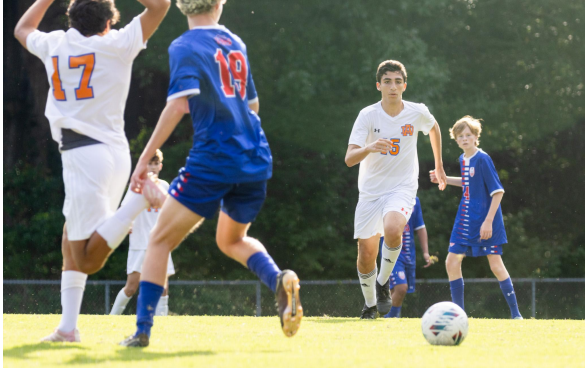 "Before away games we blast music and go to Subway, it's the way we bond together. Once we're headed to the game we individually play our own music," said Trent Smith, junior.
Player Anas Goubar is the men's soccer team's top performer this season, ranking with a total of 29 points, 11 goals, and 7 assists. 
According to many, Coach Nelson is doing an excellent  job this season with keeping the team close and promoting interaction among them. Coach Nelson keeps his team motivated with the Duke's 1993 Basketball team chant "We will, We win!"
"I like my teammates a lot; I think we have a lot of strong captains. This is the closest we've been since I've been here; we do a lot of team bonding, and  we're overall a great team," said Trent Smith, junior.
The varsity men's soccer team's last game is a home game at Jaguar stadium on Wednesday, October 25, 2023 at 6:30 p.m. against Broughton HS. 
"My goal is to win the conference and succeed with the team," said Hofheimer.