Senior Spotlight: Nathan Czekalski
Nathan Czekalski, Senior at Athens Drive Magnet High School (ADMHS) is a hardworking, creative, helpful student that has been pointed out and appreciated by many teachers at Athens.
 "Nate is an amazingly polite, conscientious, and hard-working young man that is eager to please," said Farrall Hilton, an art teacher at Athens. 
Nathan was previously learning at a private school but then, transferred to Athens during the Covid-19 Pandemic. 
"My first experience of public school was through virtual classes [and] it was definitely jarring going into school physically because I did not know anyone; my private school was much smaller," said Czekalski.
Seniors did not get their full amount of high school years in person; seniors had two full years of school affected by covid and for the most part, almost all of their high school experience was during the pandemic.
"I feel like my high school experience was very much incomplete due to the pandemic, I did enjoy the virtual classes and I thought I did pretty well. I won't lie it was a bit difficult moving from a private school and then doing online public school classes, the way things worked was quite different," said Czekalski.
Although by that time he was already in public school online, the pandemic started to come to an end, it was time for students to go back in person.
"My first experience of public school was online so I truly did not know what to expect," said Czekalski.
He has been pointed out by Lori Hrehor, special programs teacher for being a senior who deserves to be put under the spotlight, due to his hard work and dedication, great personality, and being such a bright student overall.
"He came to us from a private school. His first taste of being in a big high school was the year that we started remotely, due to the pandemic. He was a quiet student but has really opened up generally and to me since he's been here," said Hrehor.
Czekalski worried about not knowing anyone going into in-person learning, but all he needed was a little warming up. He did his best to get along with others, made new friends, and bonded with the Athens Drive staff. 
"After some time I ended up enjoying all my classes.  I made good connections with other students and teachers," said Czekalski.
Two special teachers at Athens have been an enormous impact on Czekalski's time at Athens and will be remembered and thought of as he graduates high school and moves on to the next chapter of his life. Not only has Hrehor seen a lot in Czekalski, but other teachers have as well.
"Two teachers that really impacted me would be Ms.Hilton and Mr.Peters; I made bonds with them and it goes both ways. They both were definitely people who showed they care, in their own unique ways. They sure kept things fun for me and enhanced my time here at Athens, I will not be forgetting them," said Czekalski.
Czekalski has an open heart and mind. He made bonds with these teachers and they appreciated his presence, acknowledged his growth, and gained strong emotions for his so-called "kind heart".
Czekalski has occasionally had trouble in the past keeping up with his grades and managing his time, a challenge that he has been working with since childhood.
 "As of right now I am still figuring a way to deal with my time and such, I've just learned to work around and manage that issue, but I have never once given up on my struggles and have always pursued that, being a hard worker has always been one of my top values," said Czekalski.
Teachers that have been there to see his growth, "pursuing" is one of those traits that pop out to others when they get to know him.
"
Always work hard, always make sure to pursue your goals, and don't give up, no matter what. Trust me it pays off,
— Nathan Czekalski
"I believe that Nate is definitely the type of person to pursue and feel strongly about something, to go with what he feels is right and always to pursue the things he has encountered," said Hilton.
Seniors have started to realize and notice their skill growth and development from a young age to now as seniors. 
"I feel like as a Senior I personally have matured, a lot of that has to do with Athens. I have grown with my connections and have gotten more comfortable and less quiet at school. I have definitely started to find myself more. I was feeling a little lonely at first when I came, and that's how I can see most of my growth from the very beginning to now" said Czekalski.
School life before high school was a lot easier to handle for him, middle school was a lot smaller than his private school, and that's why Athens was a big change for Czekalski. Coming from always being surrounded by such a small community to having a big widespread school after his transfer was tough for him. 
"In middle school and private school pretty much everyone was close to each other in a way, it was a little strange to me. Going to Athens and seeing these people who were gathered in different groups that didn't associate with each other as much as a smaller school, would for sure take time to get used to," said Czekalski.
Czekalski is in the National Art Honors Society (NAHS), which he joined for his passion and love for art, along with meeting others with the same interests.
"Nate is quiet but his art is loud, it tells its own story. His art is just so powerful and he definitely has his own type of free-flowing style that I admire so much because most people have a certain structure and technique to things but for Nate, his technique is to not have much of a built structure and to let things go the way his mind chooses freely. He is a huge user of oil pastels which makes his art so much more unique," said Hilton.
Not only does Czekalski love art, but he also loves animals. Once Czekalski came to Athens, he found out about the FFA and the Agriscience program; he then decided to look deeper into it, as a potential future career path.
"I've always been interested in animals since I was very young. I took agriscience first for my junior year then I took sustainable ag, and I am now finishing up in animal science. I have really enjoyed all of those classes," said Czekalski.
Czekalski is a very involved student. Not only is he a part of the NAHS, he is also now a part of the FFA.
"I'm pretty happy where my GPA is. Although I have been definitely keeping up with all of my grades, I have been mainly focused on my ag-related classes the most," said Czekalski.
Czekalski has been a focused and successful student with a good GPA and a good future plan.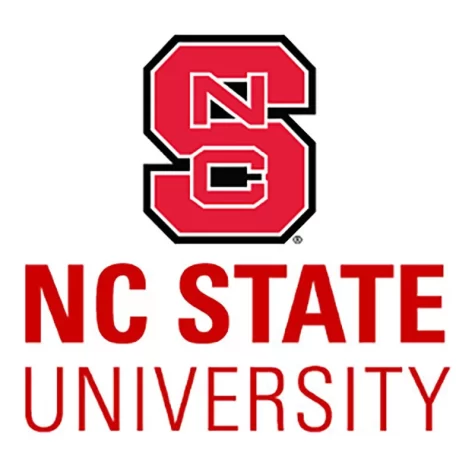 "A little bit after getting to understand the program, I joined the FFA and got interested in studying this as a career. Once it was time for college applications to go in, I applied to go to the ag institute at North Carolina State University (NCSU), which focuses on agriculture education. Later on, I got accepted into the NCSU institute and will be studying general ag, so I'm super super excited about getting excepted into college, for what I've worked so hard for," said Czekalski.
Czekalski does not know exactly where he will take his education after college, and what type of job he will land himself in the future but for now, he has a good plan for after high school and gets to start a new chapter of his life and level up from ADMHS to NCSU. He will carry all his memories and experiences and all that he has learned with him.
"My best advice to those who will follow our paths into graduating next year, for graduating class of 2024 and so on, is to always work hard, always make sure to pursue your goals, and don't give up, no matter what. Trust me it pays off," said Czekalski.