Photos by Hannah Suehle
Senior Spotlight: Neveah Brooks
Resilient. That's what word Neveah Brooks, a senior at Athens Drive, would use to describe herself. Between doing Black and Brown Student Union (BBSU) and yearbook, she inspires her community with her energy and openness. As part of the yearbook team all 4 years of her high school career, she's made many friends here at Athens Drive.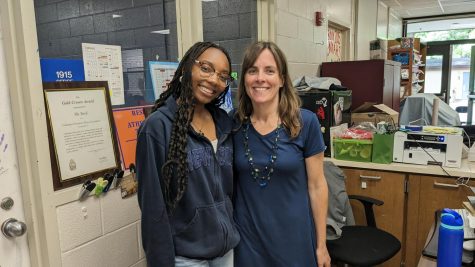 "Neveah is one of those students that always seem to be curious about new things, with a smile on her face, ready to learn," said Juan Carlos Bravo-Martin, her Spanish teacher. 
Her bright attitude has been an inspiration for her friends many times over the years. She describes herself as an open book, sharing herself with the world. Brooks has been working hard throughout high school, but now that she's about to graduate, she's let some of that weight off. 
"I don't need to put that pressure on myself anymore… It's okay to, like, leave them with people around you to help you… get over that pressure," said Brooks. 
Brooks is an enjoyer of many things. Other than being a dog person, she also enjoys memorizing movie quotes and teaching herself new skills. She also likes scrolling through Pinterest for fun ideas. 
"An adjective that describes her is pleasant, such a pleasure to be around her. Her attitude is contagiously positive," said Bravo-Martin.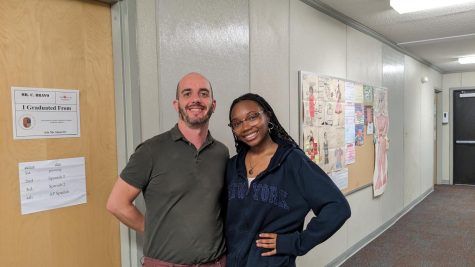 Brooks is extremely passionate about the yearbook. One of her happiest memories at Athens was reuniting with old Yearbook editors from years past and passing out yearbooks just a few years ago. She takes pride in all of their work.
"My senior quote is 'my mom does all the grocery shopping for me,' from Teen Wolf," said Brooks. 
Brooks doesn't shy away from jokes. Her friends all describe her as having a very bubbly personality and an overall happy disposition. 
Her future plans are to attend North Carolina A&T, and then she plans on seeing how her life builds with her boyfriend and her dog. She's very relaxed, ready to go with the flow.