Athens Drive BBSU promotes Black History Month
February 22, 2023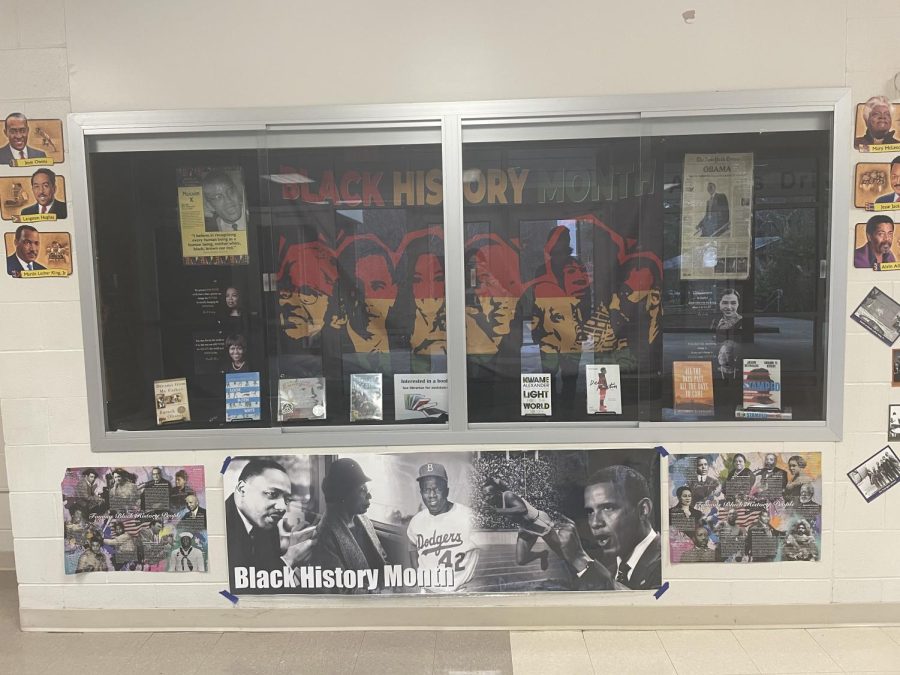 Photos by Abagail Bissett
Junior Kennedy Truitt, head of the Black and Brown Student Union, shares what the school and the BBSU are doing to promote Black History Month. This year, the school is seemingly trying to get more involved than they have been in the past. 
Currently the Student union and the BBSU are working together to help make Athens feel more comfortable and welcoming to the students of all backgrounds. There are posters and flyers hung up around the school with information about different black historical figures. Students are able to scan QR codes and read about the BBSU and how to get involved. This year, the student body got more involved helping the BBSU with spirit week for Black History Month.
"Without struggle there is no progress," said Truitt, quoting civil rights activist W. E. B. Du Bois.
Truitt has been hosting information booths during lunch where she can help people with questions. This is important because even though the school is doing well, the students can always be more informed and involved. Keeping people informed is something that has helped the BBSU throughout the years. 
"You can always be more involved." said Truitt, meaning that there could always be more done.