Black History Month as told through music
February 16, 2023
Black History Month can often be connected to one key thing: music. Throughout many historical hardships, black people have found ways of protest, freedom, and happiness through music. 
Much of modern music stems from African-American created genres. From Jazz to the Blues to Rock n' Roll, modern music as we know it came from African-Americans. These advancements, and the movements behind them, are celebrated and remembered as we remember Black History, especially throughout the month of February, Black History Month.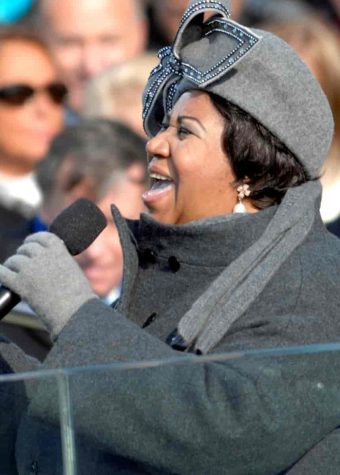 "I really love Ella Fitzgerald. She was a scat singer. She's amazing. I love her. I also love Aretha Franklin… because she literally had the best runs in the industry," said Kayla Arnold, member of ADHS Black & Brown Student Union, Chorus, and Athens Theatre Program.
Ella Fitzgerald, like Aretha Franklin, was a famous singer who was known for her perfection of the art of music. She was often called things like "the queen of jazz" or " the first lady of jazz". Fitzgerald had many well known songs such as Body and Soul and Easy Living and was a popular artist from the 1930s to the 1990s. She broke down many racial barriers through her singing and is an important figure on the topic of racial equality. Aretha Franklin, now deceased, was a singer also known as the "Queen of Soul." She held free concerts, funded civil rights groups, and fundraised with Martin Luther King to gain support for the civil rights movement. Franklin is now known as a trailblazer for African-American women and the entire music industry.
"We [African-Americans] grew up on music. We went through a lot of hardship through music," Arnold said.
Black artists in music have a direct connection to the impact and widespread celebration of Black History Month. African-American artists and musicians celebrate their historical accomplishments throughout the month of February and appreciate their past. According to the U.S. Bureau of Labor Statistics, 13.6% of musicians and singers in the music industry were black as of 2022. Although there has been criticism about the lack of diversity in the music industry, music is undoubtedly an important part of black history.
"I feel like this month just has so much to do with musically inclined people or just people who love to listen to music in general," said Arnold.