Behind the pages of the Athens Torch
Yearbooks are a part of the high school experience. It puts on display the best moments during the year—the biggest sports games, prom, spirit week and other large events. About 60-80% of American students buy a yearbook; on average they contain 250-300 pages. Last year, the Athens Torch sold all 500 of its books.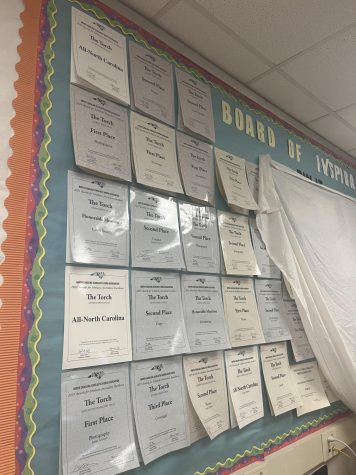 "When we are sending off the spreads to Walsworth, they give us different deadlines that we have to send in [a set] amount of pages to print before the end of the year," said Nevaeh Brooks, head design editor.
At the top of the yearbook hierarchy are editors Nevaeh Brooks, Zoe Politis, and Greta Banks. While the class is mostly student-run, it is supervised by Elizabeth Luna, who has been teaching the class for 14 years. They have two ways to ensure that each year is different from the previous. The first occurs at the end of the school year. Luna separates the class into groups and each group creates an idea and a theme for the next year's yearbook. The second occurs at the beginning of the school year and it helps determine what is in the book.
"On that first day, we usually brainstorm the topics and then [we] assign them to everybody, and that usually takes up one day of class," said Brooks.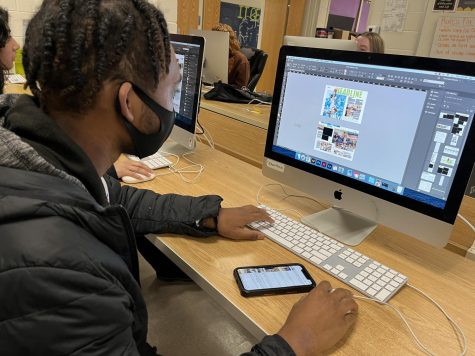 Every year, pages are covered in students' lives and stories. Seeing as it is a public document, it has to reflect the student body for that year. This year's theme is 'Now You See Me,' with the idea of seeing people under the surface rather than what people see on the outside.These books are designed and put together by students in the year-long yearbook class. The deadlines for the book are sporadic and a certain number of pages are due by the set date. Each student in the class is assigned a topic and they are in charge of creating the pages, or spreads, for them. For example, Dondre Allen, senior, is creating the pages for the basketball teams. 
"Our main goal is to represent the school as for what it is and now how people see it as," said Brooks.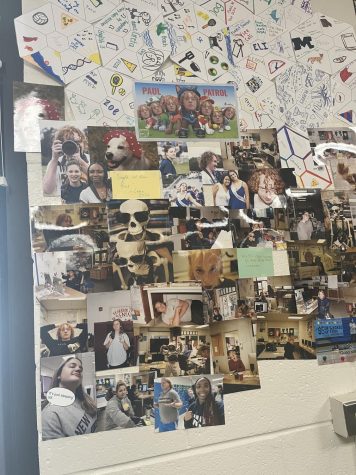 The classroom is a collage of past yearbook staff members. The walls are covered in pictures from previous years and the drawers are painted by past seniors. The room and the yearbook itself are reflections of those who made it. The dedication and work that is put in is displayed proudly with the wall of awards that the book has won, most recently the CSPA Crown Award. The awards range from ones that the book has won to individual writer awards. The yearbook is currently on sale at https://athensdriveyearbook.weebly.com/. 
"The main job is to listen and understand who people are so we can represent them in the way that they want to be represented," said Brooks.