Photos by Stella Andrews
Summer Bucket List Ideas
Summer is adored by many, especially students, as it is the time of year in which school is out and they can finally enjoy their scheduled time off. Although summer is full of fun and freedom, to some it can be anxiety ridden. Many feel like they should be taking as much advantage of it as they can, while others feel like all they can get themselves to do is catch up on rest. These overwhelming thoughts can prevent one from getting out, and leave them to overwork themselves again with summer jobs.
Whether you are looking for things to do or trying to find motivation, making a bucket list can help you organize and conceit summer plans. Below, I have listed a few of my favorite activities to partake in during the summer, which help me stay motivated and never bored.
Camping
Though camping might sound like a hassle for some people, it is actually a super fun and bonding experience. Personally, when on a camping trip with friends, I enjoy campsites near water and do not encourage the use of phones, therefore saving them for emergencies. This way everyone can be focused on connecting with nature, each other and get a break from the addictive online use we are unwillingly pulled into.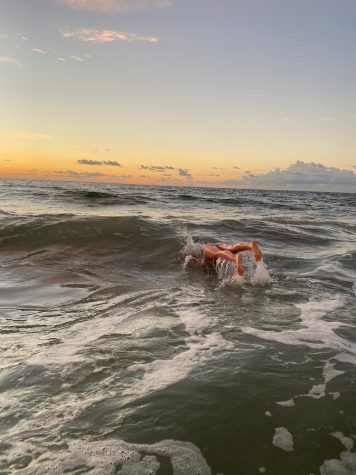 Beach Trip
If the beach is not an option, a local lake or river will do just fine. Just getting out to a shore and being near a body of water during the summer is refreshing, especially if it is warm out. Going to the beach with your loved ones is always an entertaining and equally relaxing way to spend time. There would not be a second gone to waste with all the possibilities of things to do. Ranging from taking long walks on the shore, building sandcastles, biking or spending time in the water, the options are endless.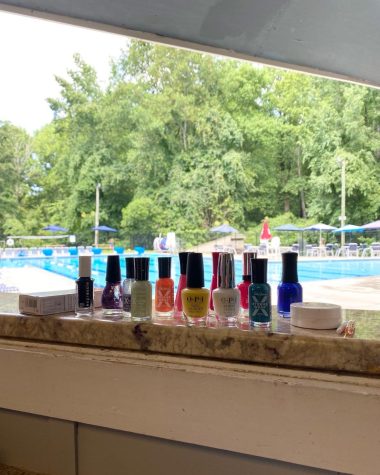 Nail Salon Day
Indulging yourself in a self-care day by getting your nails done is always a treat, and doing them at home is just as exciting. Taking your friends on a trip to the salon or DIYing them will leave you feeling fresh and fancy. Matching nails with someone is also very in style.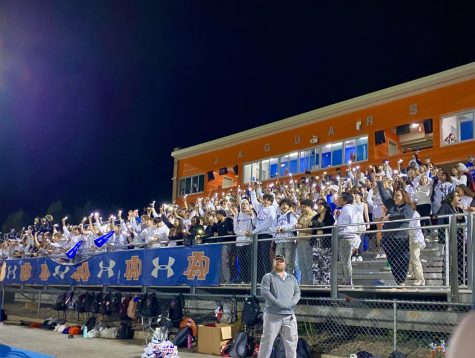 Go to a Friends Event
If you know someone involved in a sport, let your inner cheerleader shine and support them. If they are in any sort of competition, stop by and give them a vote! Everybody has something special in their life that they want to share and want people to care about, so be that person who cares.
Volunteer at a Food Bank
Taking care of your community is one of the most fulfilling things one can do, but it is even more fun with friends to share your gratitude with. Volunteering usually only takes about 3 hours of your day, and it is pleasing to have lunch or dinner afterwards to reward yourselves.
Bowling
Bowling is often an overlooked activity that proves to be amusing every time. Whether you are good or bad, it is always enjoyable to see how you improve or potentially discover a hidden talent among those closest to you. It is a great summer activity if the weather is rainy, or you're just looking for an indoor pastime.
Game Night
Participating in a fierce board game or any friendly group competition is a very fun way to bring out the competitor in you and your friends/family. Having teams play games like Pictionary, Scrabble or Catch Phrase is super entertaining, but scoring individually is also an option. Keeping track of points or even adding prizes bumps it up a notch and creates a lively game show vibe.
Star Gaze
This one is pretty self explanatory, but bringing a blanket and a snack to an open field, park, or museum can make a very memorable experience to debrief and
save some time for yourself. Bringing someone with you can be just as special, to help you keep an eye out for shooting stars of course.
Make a Summer Playlist with friends
Sharing music taste and new songs with your friends is super interesting and a great way to get to know people. Making a playlist specifically for the summer is a very special way to reminisce good times with your pals.
Make tie-dye clothing
Tie-dyeing is a perfect way to bring out your inner creativity. Even if you are not into the classic tie-dye look, you can always dye an old t-shirt or tank top a color that you think suits you. You can get dye from just about any pharmacy or your local Walmart or Target.
These are just a few things that you can do during your long summer break, but remember to take advantage of the moments you have and enjoy the time to unwind and decompress. Summer goes by quickly, so make sure to make a bucket list to check off what you've done, and write down what you want to do!