Photos by Taylor Malloy
Traveling: Six places that make memorable vacations
Choosing a place in which you would like to travel can be stressful. Several factors go into the thought process such as the duration of your stay, the cost, the place in which you're staying, and most importantly, your destination. Although I haven't crossed off all the places on my list, I would consider the locations I've been to, must-see places.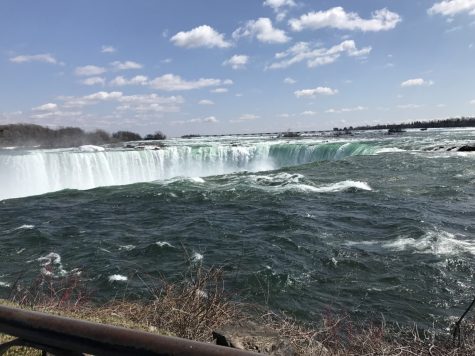 The first place I'll talk about is Niagara Falls, Canada. The natural beauty of this attraction is amazing and really made me stop to appreciate the Earth. Niagara Falls falls between the border of the United States and Canada. The view from both sides is equally breathtaking. It is important to know that if you chose to stay on the Canadian side you must have a passport, which will be checked and stamped when passing through the border. This picture was taken from the Canadian side of the falls. In my opinion, if you're making the trip to Niagara Falls, you should stay on the Canadian side which is filled with Tim Hortons, casinos, and fun museums. However, when visiting in the fall, winter, or spring, be sure to pack many layers as it can get freezing!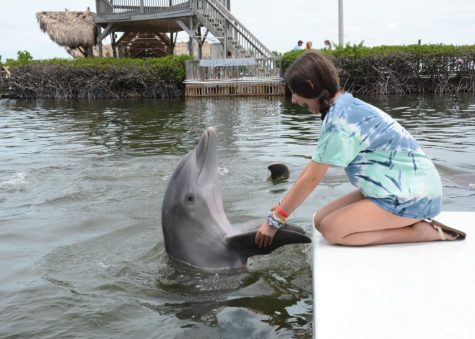 Next, in a change of scenery, is Key West, Florida. This location holds many treasures and interesting wildlife such as alligators, manatees, iguanas, and very large cockroaches. The weather in the Keys tends to be very hot and humid so when choosing a place to stay, highly consider choosing one with a pool. Key West has more to offer than just the white sand beaches. It is home to many museums and restaurants with live music. If you are traveling with children I would consider taking them to one of the many dolphin sanctuaries, where they have the opportunity to touch and even swim with the dolphins.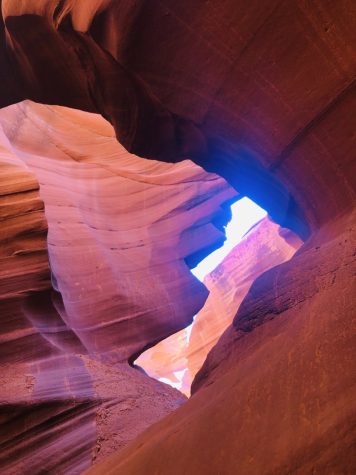 Next is the Grand Canyon, Arizona. This is one of America's greatest natural beauties. Arizona is a beautiful, dry, and sunny state that many tourists can't help but visit each year. I suggest that when visiting it is well worth your money to rent a car or bring your own. The beautiful scenery while driving is picture-worthy. When visiting the Grand Canyon we had a tour guide that drove us and provided us with the natural history of the locations we viewed. Towards the end of the tour, our guide brought us to a wonderful gift shop full of handmade art and fun t-shirts. The picture I have inserted is from Antelope Canyon in Arizona. Through this canyon, you can walk and take pictures and it is a must-see if visiting Arizona. I would also recommend bringing hiking boots and clothes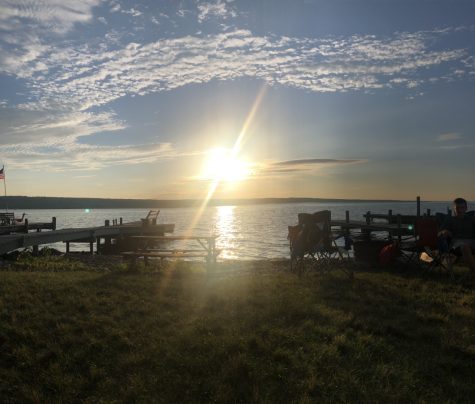 as it can get very hot and dusty!
 To continue on, I'd like to talk about a place my family and I have visited and enjoyed many times over the years, Seneca Lake, New York. This is a beautiful natural lake that is found in upstate New York. The lake is great for day trips if you live close by, but I would recommend renting one of the beautiful on-shore lake houses. Many of the lake houses have docks that kids can use to jump into the water as well as fire pits that can be used for s'mores! The water of the lake is extremely clean, clear, and refreshing. Prime time to visit this location would be throughout June, July, and August. The water can feel a little chilly at first but it feels refreshing in the hot summer sun.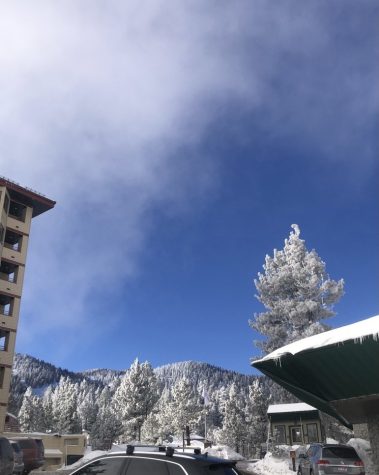 The next location is Lake Tahoe, Nevada. This location is excellent because it has amazing ski slopes for those who enjoy the sport, and a beautiful clear lake for those who would rather not ski. Lake Tahoe is a resort town that is full of many tasty restaurants and gift shops. Through the winter season, Lake Tahoe receives many many inches of snow, so if you are visiting during this time, take into consideration the cold weather. The slopes of Lake Tahoe are very well-known and high quality. Many of the slopes are miles long and can be pretty steep, so if you are going skiing it is important to be cautious!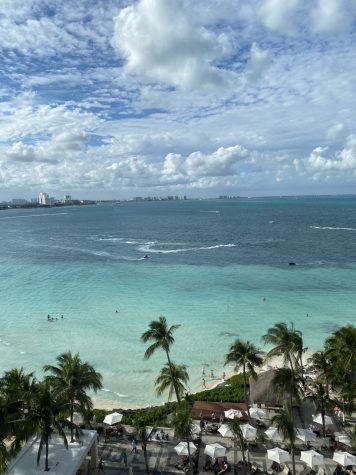 The last location I have to talk about is Cancun, Mexico. This location is a prime option if you're looking for relaxation and comfort. Many of the places to stay in Cancun are all-inclusive resorts, which in my opinion is the way to go. The all-inclusive feels like a luxury as you eat and then are able to leave without having to wait for the check. If you decide to visit this area, I would consider booking a tour, whether that be a tour that includes snorkeling, hiking ancient ruins, or swimming in cenotes, booking a tour adds to the adventure. I would additionally recommend bringing cash that you can use to tip the employees of the resort you choose to stay in. Mexico is a beautiful country and in my experience, was very fun to explore.
When planning your vacation, it is easy to become stressed and overwhelmed by the options, pricing, and transportation. However, you should try to remember that vacations are meant to be relaxing and that the planning should be relaxing as well. Through all the places I have been, I learned that traveling with people you love is what makes vacations the most enjoyable.