Must-visit haunted houses this Halloween
Spooky season is finally upon us, and many people are looking forward to giving others a good scare this Halloween. Haunted houses are a fun and hair-raising way to do that and there are many in the North Carolina area that can suit those needs.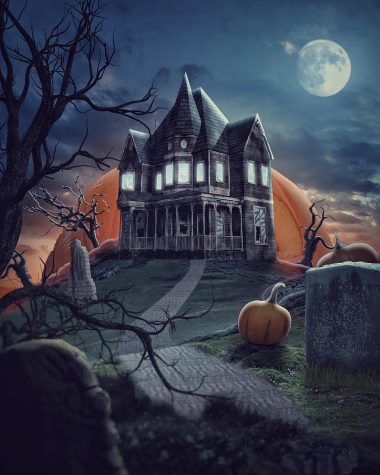 The first haunted house that should be on everyone's visit list is Haunted Forest at Panic Point located in Youngsville, NC. There are seven terrifying attractions to choose from, such as a hayride, a maze, and a "walk in the dark." The walk in the dark is the main attraction according to many visitors, where people have to navigate through a spooky mini forest known as Fear Forest. Completing the walk takes around 15 to 18 minutes, but it can feel like an eternity for scared participants, with up to 90 actors giving many of them jumpscares. The overall rating on Google for the establishment is 4.7 out of five stars.
The second haunted house on the list is the Darkside Haunted Estates in Middlesex, NC. 
They have been operating for nearly 20 years and have had much success so far with their business, thanks to multiple new attractions they have made in the past few years, such as "the Slaughterhouse" and "Clown Town." They claim to have some of the best special effects that are specially designed for each individual attraction. Surprisingly, they are also open until November 5th so there is plenty of time to enjoy the spooky attractions there.
Lastly, the Fear Farm in Clayton, NC is a must-visit this fall season. It has received an overall rating of four out of five stars on Google and they have not just one, but several haunted houses that have new features each year. They serve the Greater Triangle area which might be more travel friendly considering the other two locations are farther away. They have kid-friendly attractions during the day that are not scary, but when the sunset comes, they will switch the theme very quickly.
From scary chainsaw-wielding actors chasing you through a maze to navigating through the eerie silence of the cornrows, there are many places to choose from this Halloween season. Be sure to try out the different locations and there is always something for everyone.